"Let the beauty of what you love be what you do."
-Rumi
I'm so excited about today's Daily Soul Retreat because it brings such an enormous smile to my face, and I know it will bring one to yours, too! Today, I offer you the beautiful Virtual Choirs conducted by Eric Whitacre, music composer and conductor, who has produced musical magic on YouTube.
I think Eric is a beautiful example of a person who is living their life's purpose, greatest passion, and Highest good. Watch the virtual musical creations he has manifested, and I think you will agree. Inspiring, magical, wondrous… Eric's Virtual Choirs are awe-inspiring examples of how the internet and the vision of one person can bring the world together in an incredibly harmonious and inspired way. I hope you enjoy today's videos, as much as I have!

Eric Whitacre's Virtual Choir – 'Lux Aurumque'

Eric Whitacre – Eric Whitacre's Virtual Choir 2.0, 'Sleep'

Eric Whitacre's Virtual Choir 3, 'Water Night'

Eric Whitacre's Virtual Choir 4: Fly to Paradise

Eric Whitacre's TED Talk, in which he discusses the creation of "Lux Aurumque."
If you're feeling inspired, I'd love to have you leave a comment below!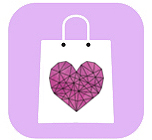 Also, be sure to pick up your special gift of inspirational goodness exclusively for our Daily Soul Retreat Newsletter Subscribers — a "Soul Retreat Gift Pack" filled with over $300 worth of Ecourses, Ebooks, Audio Workshops and Meditations, donated by our awesome SoulfulLiving.com authors. If you haven't yet picked yours up, click here for all the details.
Wishing you a melodic and purposeful day!!
Valerie Rickel
Founder and Soul
SoulfulLiving.com