"You may say I'm a dreamer, but I'm not the only one.
I hope someday you'll join us.
And the world will live as one."
― John Lennon
Hello! I hope you are enjoying a beautiful day!! Mother nature had a last-minute March surprise for us this morning in New England and gave us a good walloping of snow!! It was quite a surprise after sun and rain for several weeks. We were just getting used to the more mild weather of spring after a very cold winter. Gratefully, temperatures are looking up again as this week progresses. That will be something to look forward to!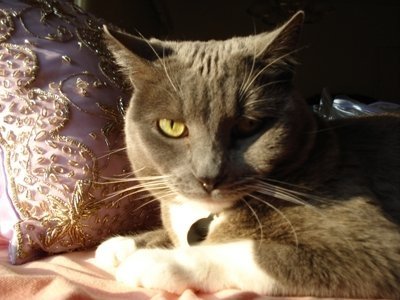 My sweet gray kitty is snuggling on my lap as I type today's Daily Soul Retreat. And, while, it's a wee bit tough to type with a cat head resting on my wrist, it's a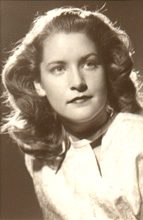 precious moment that I would not give up for the world. I wrote a brief blog post on Friday about the loss of my mother thirteen years ago and how this precious cat came into my life. If you are interested, you can read it here.
I had planned to have a special surprise for you on Friday, but, the gods of "all things tech" had different plans, it seems. I have been working around the clock to redesign and redevelop our website, SoulfulLiving.com, as she is my labor of love, and I am very excited to announce that the first phase – the redevelopment of our Community at Soulful Living – is now complete and officially launched! Some of you will remember that our original social networking community at SoulfulLiving.com launched in 2008, but it has needed a "tech" overhaul, just as much as the main website. I am very pleased with the results and hope that you will come join us!! It is a private, sacred space for heart-centered people to come and gather in sanctuary, to share and inspire, to grow and be inspired!
You can sign up here: http://soulfulliving.com/community/register. Simply email me for an "Invite Code" or signup with your Facebook login. Please keep in mind that our Community is still in "beta" mode, and you will be one of our very first members! I hope to see you there!!
Enjoy today's Visual Inspiration! This is one of my favorite lyrics by John Lennon. ♥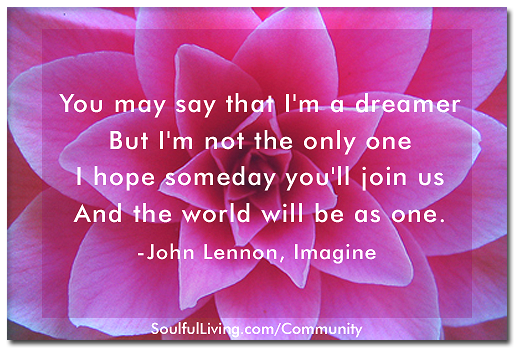 I'd love to hear your thoughts and comments about today's Daily Soul Retreat! Please scroll down and leave your comments below.
And, if you haven't already done so, be sure to pick up your special package of inspirational goodness exclusively for our Daily Soul Retreat Newsletter Subscribers — a "Soul Retreat Gift Pack" filled with over $300 worth of Ecourses, Ebooks, Audio Workshops and Meditations, donated by our awesome SoulfulLiving.com authors. If you aren't already subscribed, click here for all the details. If you are already subscribed, watch your Daily Soul Retreats for all the details.
Wishing you a beautiful day!
Soulfully,
Valerie Rickel
Founder
SoulfulLiving.com