"The darkest night is often the bridge to the brightest tomorrow."
—Jonathan Lockwood Huie
Happy Friday! I am excited to share today's Daily Soul Retreat with you. It's a meditation video I discovered at YouTube, and I know you're going to love it!
The author of the video, "Release Your Wings," has created a guided meditation to help us find that place of positivity — the peaceful sanctuary within ourselves, when we find ourselves feeling overwhelmed by negative situations.
I found this beautiful video to be very peaceful and calming and felt transported to a Higher place of Divine Love and positivity.  I hope it offers the same for you!
Enjoy ♥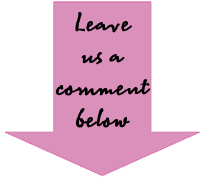 If you're feeling inspired, I'd love to have you leave a comment below.
And, if you haven't already done so, be sure to pick up your special package of inspirational goodness exclusively for our Daily Soul Retreat Newsletter Subscribers — a "Soul Retreat Gift Pack" filled with over $300 worth of Ecourses, Ebooks, Audio Workshops and Meditations, donated by our awesome SoulfulLiving.com authors. If you aren't already subscribed, click here for all the details. If you are already subscribed, watch your Daily Soul Retreats for all the details.
Wishing you a peaceful and mindful day!!
Soulfully,
Valerie Rickel, Founder
SoulfulLiving.com