"As you think, so you are. As you dream, so you become. As you create your wishes, so they create you."
—
Good morning and happy New Year! I hope today's blog finds you feeling joyful and optimistic for a wonderful 2014! I'm very excited about the new year, as I have many exciting plans for new features and growth at SoulfulLiving.com! Our Facebook page is growing rapidly and just reached a major milestone of 100,000 friends this past weekend. There is so much to be grateful for this New Year's, and I am so pleased that our SoulfulLiving.com family continues to grow further and wider with each passing year.
I'm very excited to announce our topic for January, as well. We'll be looking at the theme of "New Beginnings" this month, and during this first week, we will be looking at the sub-theme of "making dreams come true," as a passageway to new beginnings.
Today, I want to share one of my favorite articles with you by best-selling author Laura Day, called "The Circle." Laura is the author of many wonderful books, including, "The Circle: How The Power of a Single Wish Can Change Your Life," "Welcome to Your Crisis: How to Use the Power of Crisis to Create the Life You Want," and "Practical Intuition," among others.
If you have a wish in your heart and a dream for a new beginning this New Year, Laura's article is sure to help you make it come true!
Enjoy ♥
"The Circle: How the Power of a Single Wish Can Change Your Life"
by Laura Day

To start this new year off on the right track I'd like to invite you to make one single wish, the one change you want more than anything else in the world. You can make others after this one comes true. Your wish can be anything, "realistic" or not, as long as it is the one thing that you hunger for when you wake up and go to sleep yearning. Perhaps that wish is for that thing that you envy in others. Make your wish and write it down before you read the rest of this article. Keep this wish in your heart as you read on. We will work more on it later. You are going to use your own inner resources in The Circle to grant yourself this wish.
How many times have you started diets over the holidays or greeted the first of the year with an overwhelming exercise program and a list of New Years resolutions. Huge, seismic, self imposed (mostly punishing) changes rarely work. They overwhelm too many different parts of us. These solutions deny the hunger and need, the insecurities and experiences that created the problem in the first place. If we could truly change our lives this way we'd all be thin, nonsmoking, vegetarians working from home making enough to donate large sums of money to our favorite causes while being able to afford all the organic produce we could eat!
The conceit of the "thinking" mind assumes that we can overcome years of programming, subdue our conflicting subconscious desires and the patterns we have created in ourselves and our world, by simply deciding. As a human being you are composed of many parts, intellect, intuition, the subconscious to name a few. We create our outer world and our experience of it, through these energies and perceptions. In a sense, we each live in our own world. The miracle of creation is that you can change your world by making subtle, organic changes in yourself.
Think back to the first time you fell in love. Remember the first time you found a mentor, a passion, a perfect job, friend, sport or hobby. Your life changed miraculously in that instant. And yet notice that the transformation was probably not a result of perfect planning, hard work, punishing exercise or self control. The change was simply a miraculous coincidence, an apparent accident of timing and opportunity. All that came before the change in your life was transformed in that synchronistic moment. Though it may have seemed to be the result of "luck," you created that metamorphosis by subtle shifts within you.
These subtle internal shifts induced external shifts in others and the world around you, paving the way for the synchronistic moment or series of evens that permitted your "miracle" to become real.
A circle is the most energy-efficient geometric form. All of life, from our cells to our planet, strive for the form of The Circle. A Circle occurs when all energy, within us and around us, is working together in perfect creative harmony, to form a life-giving pattern. The virtually limitless energy of The Circle is available to us all. It is available to you, right now. In those moments of "luck" or "miracles" you have stumbled into this energy unknowingly…
Click Here to Continue Reading "The Circle"
Copyright Laura Day. All Rights Reserved.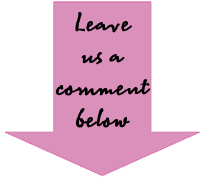 I'd love to hear your thoughts and comments about today's articles! Please scroll down and leave your comments below.
And, if you haven't already done so, be sure to pick up your special package of inspirational goodness exclusively for our Daily Soul Retreat Newsletter Subscribers — a "Soul Retreat Gift Pack" filled with over $300 worth of Ecourses, Ebooks, Audio Workshops and Meditations, donated by our awesome SoulfulLiving.com authors. If you aren't already subscribed, click here for all the details. If you are already subscribed, watch your Daily Soul Retreats for all the details.
Wishing you a very blessed 2014!
Soulfully,
Valerie