"If we could see the miracle of a single flower clearly, our whole life would change."
—Buddha
Good morning and happy April! I'm delighted to announce our theme for the month of April. We will be looking at the topic of "Mindfulness" — one of my favorite subjects!! Today, I have a wonderful short essay for you on "mindfulness" by author Victoria Moran.
I was so inspired by Victoria's article that I've created a Visual Inspiration for you today, as well. This is one of my favorite quotes by Buddha. I love its message of being so fully present and mindful in the moment that we are able to bear witness to everyday miracles, such as the incredible beauty and miraculousness of a single flower. To be so present that we can truly see the flower– the life in it — and to become one with it — to become awake to life, in present moment awareness. Aah, bliss.
Enjoy! ♥
"Walk the Path of Mindfulness"
by Victoria Moran
To be mindful is to pay life such thorough attention that you glimpse the heartwarming beauty of all that is. With mindfulness, you don't just do what you're doing: you become what you're doing. And when one task or conversation is finished, you move on to the next with the same attentiveness, the same conviction.
A mindful person is a blessing to everybody else because he or she is fully present. So often the person we're talking with on the phone is also writing an e-mail or scrambling an egg. This doubling up is how we get things done. But when you focus on someone to the exclusion of everything else, you give something rare and eloquent.
We all want to live long and well, and yet an unwillingness to be fully aware takes hours, days and years from our lives. You don't need to lose another minute. And you won't, as long as you're willing to be completely aware of this one. Just pay attention. Be in the experience without judging it or naming it. Be in it as you'd be in the water if you dove into a pool.
If non-stop mindfulness, like St. Paul's "Pray without ceasing," is too much, do your best to be mindful at least once every day. That's all. Once a day, give another person your undivided attention. Once a day, look at a flower and see the petals and the leaves, its strength and delicacy. Once a day, focus on the heat from the sidewalk, the breeze from the fan, the wetness of a glass of water or a shower or a swim. When you do this, you learn to be in life instead of just passing through. This slows it down and fleshes it out. It makes you a blessing, yes, but is also makes you blessed.
Copyright Victoria Moran. All Rights Reserved.
Victoria Moran is an author, coach, and motivational speaker. Her best-selling books include her latest, Main Street Vegan, her classic Creating a Charmed Life; its sequel Living a Charmed Life: Your Guide to Finding Magic in Every Moment of Every Day; and the newly revised and updated classic, The Love-Powered Diet: Eating for Freedom, Health, and Joy. Victoria lives in New York City. please visit her site, MainStreetVegan.net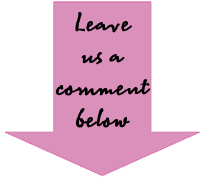 I'd love to hear your thoughts and comments about today's article! Please scroll down and leave your comments below.
And, if you haven't already done so, be sure to pick up your special package of inspirational goodness exclusively for our Daily Soul Retreat Newsletter Subscribers — a "Soul Retreat Gift Pack" filled with over $300 worth of Ecourses, Ebooks, Audio Workshops and Meditations, donated by our awesome SoulfulLiving.com authors. If you aren't already subscribed, click here for all the details. If you are already subscribed, watch your Daily Soul Retreats for all the details.
Wishing you a wonderfully mindful day!
Soulfully,
Valerie