"Do not wait until the conditions are perfect to begin.
Beginning makes the conditions perfect."
—Alan Cohen

Good morning! I have a great article on "new beginnings" for you this morning by longtime SoulfulLiving.com columnist, Bret S. Beall. His article is certain to inspire and encourage you to make some positive new changes in your life this year!
Enjoy ♥
"New Beginnings! New Hope!"

by Bret S. Beall

With January here, it is appropriate for many of us to think about resolutions, change, new beginnings and hope for the future.  While we certainly can (and should) think about these things any day or month of the year, the symbolism of a new year is very strong, and often gives us additional incentive to accomplish what we want to do!
Why might one want to start over?  Maybe our job isn't meeting our needs.  Maybe we've had some sort of loss.  Maybe our lives feel out of control, and we want to take charge.  Maybe we have had troubles, and now it's time to leave them behind and start fresh.  Or maybe we just had a bad day, and we want to turn it into a good day.  It could be anything, big or small.  All that matters is that we want to change.
If you are reading this and thinking, "Yeah!  I need a new beginning!" then you've already taken the most important step of all.  Just acknowledging your need is the first step toward solutions.  Congratulations!  Let's keep that momentum now!
It's very important to define exactly what the problem is.  Are you not making enough money?  Are you working too hard?  Are you not getting the respect or acknowledgement that you deserve?  Are you missing someone who has left you by moving away, breaking up, or dying?  Are you tired of being overweight, or smoking, or drinking too much?  Are you partaking in some other behavior you'd prefer to leave behind, like spending too much time on the Internet, or watching too much TV, or spending too much money?  Are you keeping a secret that is holding you back?  Are you denying your true self?
Once you've defined your need, you must develop a strategy to solve/resolve it.  Because every issue has a unique fix, I need to move from the general to the specific by sharing some personal anecdotes.  I hope you'll be able to find some hope from my examples…
Click Here to Continue Reading "New Beginnings! New Hope!"
Copyright Bret S. Beall. All Rights Reserved.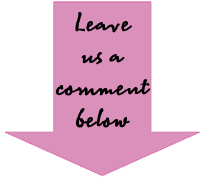 I'd love to hear your thoughts and comments about Bret's article! Please scroll down and leave your comments below.
And, if you haven't already done so, be sure to pick up your special package of inspirational goodness exclusively for our Daily Soul Retreat Newsletter Subscribers — a "Soul Retreat Gift Pack" filled with over $300 worth of Ecourses, Ebooks, Audio Workshops and Meditations, donated by our awesome SoulfulLiving.com authors. If you aren't already subscribed, click here for all the details. If you are already subscribed, watch your Daily Soul Retreats for all the details.
Wishing you a beautiful new day!
Soulfully,
Valerie