"Unconditional love is our birthright, not judgment or condemnation,
and there's nothing we need to do to earn it.
This is simply who and what we are."
― Anita Moorjani

Good morning! I'm very pleased to share today's Daily Soul Retreat with you. It is a YouTube video featuring Wayne Dyer interviewing Anita Moorjani about the unconditional love that she experienced during her near death experience. Anita's story, as told in her book, "Dying To Be Me: My Journey from Cancer, to Near Death, to True Healing" is incredibly beautiful and moving. If you haven't already read it, I strongly suggest you do!
Enjoy ♥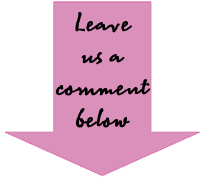 If you're feeling inspired, I'd love to have you leave a comment below.
And, if you haven't already done so, be sure to pick up your special package of inspirational goodness exclusively for our Daily Soul Retreat Newsletter Subscribers — a "Soul Retreat Gift Pack" filled with over $300 worth of Ecourses, Ebooks, Audio Workshops and Meditations, donated by our awesome SoulfulLiving.com authors. If you aren't already subscribed, click here for all the details. If you are already subscribed, watch your Daily Soul Retreats for all the details.
Wishing you a day filled with much unconditional love!
Soulfully,
Valerie Rickel, Founder
SoulfulLiving.com