If we could see the miracle of a single flower clearly, our whole life would change.
—Buddha
I am really thrilled to share today's Daily Soul Retreat with you! It is a video exploring many meaningful expressions of life — nature, people, gratitude, joy, happiness — and offers a beautiful demonstration of a person living their truest passion and purpose in life.
It is a very special video about a photographer and cinematographer who has spent his entire adult life creating time-lapse photography of nature. For 30 years, non-stop, 24 hours a day, 7 days a week, Louie Schwartzberg, of MovingArt.com has been capturing the beauty of nature… in motion.
The incredible beauty of his photography in this extraordinary video will thrill you, as will his words.
This particular quote struck a chord deep inside me. He says, "When people see my images, a lot of times they'll say, 'Oh my God.'"
He continues, "Have you every wondered what that means?
'Oh' means it caught your attention, makes you present. Makes you mindful.
'My' means it connects to something deep inside your soul  – creates a gateway to your inner voice to rise up and be heard.
'God' is that personal journey we all want to be on — to be inspired — to feel connected to a universe that celebrates life."
Watch and be inspired…  Maybe, you'll even say, "Oh my God." 🙂
Here are a few more quotations about nature to inspire your day…
"Nature does not hurry, yet everything is accomplished." —Lao Tzu
"My profession is to always find God in nature."  —Henry David Thoreau
"All my life through, the new sights of Nature made me rejoice like a child." —Marie Curie
"Nature is the art of God." —Dante Alghieri
"The richness I achieve comes from Nature, the source of my inspiration." —Claude Monet
"The day I see a leaf is a marvel of a day." —Kenneth Patton
"I thank you God for this most amazing day, for the leaping greenly spirits of trees, and for the blue dream of sky and for everything which is natural, which is infinite, which is yes."  —E.E. Cummings
"Study nature, love nature, stay close to nature. It will never fail you." —Frank Lloyd Wright
"We do not see nature with our eyes, but with our understandings and our hearts." —William Hazlett
I'd love to hear your thoughts and comments on today's Daily Soul Retreat. Please scroll down and leave your comments below.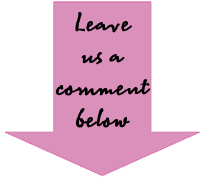 Wishing you a passionate, purposeful, and nature-filled day!
With love and gratitude,
Valerie Rickel
Founder and Soul
SoulfulLiving.com
© 2013 Valerie Rickel. All Rights Reserved.