"
Good morning! If you live in the Northeast, I hope that you and your loved ones are warm and safe this morning. As many of you may know, we are in the midst of a significant winter blizzard here in the East, and it is COLD!!! Brrr.
Today, I want to share a wonderful article with you, called "Go For Your Dreams," by author, speaker, and "dream coach" Marcia Wieder. Marcia is the best-selling author of the book,"Making Your Dreams Come True"
If you have a dream in your heart this New Year's, Marcia's expert wisdom and advice will certainly help make it come true!
Enjoy ♥
"Go For Your Dreams"
by Marcia Wieder

If you are starting to think about your New Year's resolutions, or perhaps have already blown them, I have a better solution. This year, why not go for your dreams? Do you dream of doing less and having more? Would you like to be more successful and less stressed out? How about being healthier or in better shape? Do you want more quality time with friends and family? A new job, more passion, more money, greater ease? How about more fun? These are all great dreams and probably have far more chance of happening than your resolutions.
Why don't resolutions work or typically last very long? Consider this. Your dreams and desires have more power than your doubts and dislikes, so it's easier to move towards what you want, then it is to get rid of or move away from what you don't want. Getting a healthier more vibrant body will be easier than losing weight. Building a successful business is more exciting than getting rid of debt.
By reading this article and taking a little time to dream, you can reconnect to your passion and to what really matters to you. Explore how you want the next year of your life to be and get inspired to make something big happen!
Where You Are and Where You Want To Be
As you begin to gain some clarity about where you want to be in life, it is important that you also look at your current reality. The road to your dreams starts here. In order to design a successful strategy for getting what you want, you need to know two things: where you are and where you want to be.
I can't stress enough the importance of making an honest assessment of where you are now. Starting with inaccurate information will lead to erroneous decisions about what has to be done, and how far you have to go, to reach your dream. For example, where are you currently with respect to the person-al, professional, health, and family aspects of your life? What concerns do you have in these areas? Do you worry that going for your dream will take more time than there is available? Perhaps you don't believe it's possible to make your dream come true. All this is part of your reality too.
No doubt you will find that you're at a different place within each aspect of your life–closer to your dream in some and farther away from it in others. That's a typical pattern. Ask yourself where you are not only with respect to your dream, but also with regard to your support system, your financial aspects, and your feelings. What are your concerns and beliefs?
The critical question becomes whether you're more committed to remaining where you are or to getting where you want to be. The difference between the two is what will propel you forward. As you look at where you are, you are likely to hear an inner voice whispering all your limitations–all your attitudes and beliefs, concerns, fears, worries, and tales about why you can't have what you want.
Fortunately, your positive attitudes and beliefs also will arise–that is, you do believe your dream is possible, it's something you've always wanted, something to which you're committed, something you know you can have. I'll discuss the importance of your beliefs in just a moment. But first, let's take a little inventory of your life…
Click Here to Continue Reading "Go For Your Dreams"
Copyright Marcia Wieder. All Rights Reserved.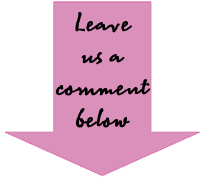 I'd love to hear your thoughts and comments about today's articles! Please scroll down and leave your comments below.
And, if you haven't already done so, be sure to pick up your special package of inspirational goodness exclusively for our Daily Soul Retreat Newsletter Subscribers — a "Soul Retreat Gift Pack" filled with over $300 worth of Ecourses, Ebooks, Audio Workshops and Meditations, donated by our awesome SoulfulLiving.com authors. If you aren't already subscribed, click here for all the details. If you are already subscribed, watch your Daily Soul Retreats for all the details.
Wishing you a dream-filled day!
Soulfully,
Valerie