"Each breath is a de facto fresh start. Use it as such. With each inhalation, open your mind and therefore the door to the winds of change. Breathe in what you want to see realized while at the same time exhaling what no longer serves you."
— Wayne Hatford (Valentino Speaks)

Good morning! I'm very pleased to share this morning's article with you by author Wayne Hatford. Wayne offers us a beautiful piece of writing for our "New Beginnings" theme this month, called, 'Fresh Starts," which is excerpted from his fabulous book, "Valentino Speaks: The Wisdom of Rudolph Valentino; Cues and Views from the Other Side."
Wishing you a fresh new start today! Enjoy ♥
"Fresh Starts"

by Wayne Hatford

(Excerpted from Valentino Speaks)
"A fresh start is the equivalent of being fully present in the NOW. We literally make a fresh start each time we take a breath. As a matter of fact, every breath is both a re-birth and an opportunity for us to see what's up. The 'fresh start' point of power is the realization that each inhalation gives us an opportunity to examine what is currently going on in our lives. Breath is an awakener. Just one inhalation/exhalation cycle may be all that's needed to catch ourselves in action, causing us to reflect on what we are doing and why. By continually checking-in, we're able to make more informed decisions and, as a consequence, effect mid-course corrections.
If we can but consciously embrace the breath-centered awakenings I refer to here as fresh starts, we'll find ourselves becoming increasingly more aware. The practice of yoga and other body-centered disciplines put great emphasis on working with the breath. This is not by accident. When we focus on breathing not only do we feel more alive but we're also able to go inward. It is in the breath that our disparate parts are able to dialogue and come to terms with each other.
Breathing is evidence of Spirit, the animating principle, and the primary mechanism by which the soul and personality stay in tune with each other.
Fresh starts also offer us opportunities to unhook from karmic patterns that may have outgrown their usefulness. With each breath, there are choices to be made. Do we choose to do something new or do we trod the 'something old' pathway, welcome in its familiarity yet at the same time rather uninspiring? This is an age-old dilemma. Hopefully, we'll find ourselves opting for something new more often than not. Repeating the tried and true has its blessings and may even be prudent at times but by exclusively focusing on what's old we create a lack of forward momentum.
At some time or another, most of us have been known to say 'been there, done that, nothing new.' But, that's just not true. In fact, each moment in our mutually agreed-upon construct known as time and space is, by definition, new. Therefore, no one can ever claim to have done it all because that is an impossibility. What we often do, however, is revert to our default behavior whenever it seems expedient. If, on the other hand, we decide to behave differently we're all the more likely to fine-tune or enhance 'what is' ~ while in the process of discovering what can be.
My advice is to be creative in your moment to moment decision-making. By being conscious about what we are choosing to do and why, not only are we supporting our natural inclinations, we are open to change…"
Click Here to Continue Reading "Fresh Starts"
Copyright Wayne Hatford. All Rights Reserved.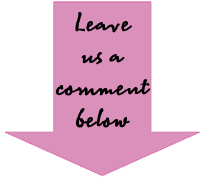 I'd love to hear your thoughts and comments about Wayne's article! Please scroll down and leave your comments below.
And, if you haven't already done so, be sure to pick up your special package of inspirational goodness exclusively for our Daily Soul Retreat Newsletter Subscribers — a "Soul Retreat Gift Pack" filled with over $300 worth of Ecourses, Ebooks, Audio Workshops and Meditations, donated by our awesome SoulfulLiving.com authors. If you aren't already subscribed, click here for all the details. If you are already subscribed, watch your Daily Soul Retreats for all the details.
Wishing you a fresh new day!
Soulfully,
Valerie