"Creating a soulful home is about harmony between our inner and outer selves. When we're living a life of wholeness and integrity, we instinctively know what's right for us."
—Sunny Schlenger
Good morning and happy Wednesday! I hope you are enjoying a warm and cozy day! It has been very cold with lots of snow and ice here in the Northeast. It's hard for me to believe that this is my fifth winter in the East. (It seems like I just arrived from my native Los Angeles yesterday!) You'd think that the snow would have lost some of its novelty for me by now, but I'm still like a kid in a candy store when the snow starts falling outside of my windows!
Today, I'm very pleased to share an article with you by Sunny Schlenger, called "A Soulful Home." I had the pleasure of flying out to the Northeast to meet Sunny in person over a half dozen years ago and to explore the beautiful Hudson River Valley region with her.  She was a wonderful host, and I enjoyed a lovely time with her!
Sunny is a professional organizer, coach, and author of several best-selling books, including "Organizing for the Spirit" and "How to Be Organized in Spite of Yourself." You can meet Sunny at her website, Suncoach.com.
I hope you enjoy her article! ♥
"A Soulful Home"
by Sunny Schlenger

Here's a radical idea for you: Your belongings are more than just the "things" that clutter your house or apartment. They're extensions of you – representations of what has, or has had some sort of value in your life. Nothing is separate. Evidence of your personal style, your needs, your idiosyncrasies and your passions surround you. Have you ever thought about what they're saying?
In the 24 years that I've been a professional organizer and personal coach, the most frequent (and actually amazing) comment that I hear is this: "You give me permission to be me!" In my first book, How To Be Organized In Spite Of Yourself, I identified 10 different styles of managing time and space that determine which organizational products and systems are best for each individual. I don't believe that getting organized is simply a matter of solving a series of problems, but rather learning how to make personal, individual choices that will bring you close to who you are, and who you'd like to be.
Creating a soulful home is about sustaining an environment that supports you, and helps balance the demands of everyday living with the pursuit of your dreams. It's about taking care of yourself so you can take care of others, and understanding how this process contributes to the development of peace and integrity in your everyday life.
So how do you connect to the "stuff" of life in a way that energizes and empowers you, and enables you to live your own life to the fullest? It begins with an analysis of where you are today; an analysis, not a judgment, because there is no judgement here. What we're doing is taking inventory of where you are, to see if the way you spend your time and energy in your home is the way you want to be spending it.
We start by playing Detective. Imagine that you don't live in your house, but that you've been given the assignment of finding out everything that you can about the person who "does" live there. (For now, leave out the others who may share your home.) Take a tour of each room, and determine what the décor and items say about their owner's style and interests. For example, does the person who lives in this home seem to like plants? Antiques? Knitting? Tropical fish? Does the multitude of cooking utensils indicate a love of cooking? Does s/he like to read? Have the books and magazines been opened? Are there many photographs displayed? Artwork? How about the number of chairs and sofas? Would you say that the individual enjoys entertaining? Are there collections? Travel souvenirs? What can you discover about the person's musical tastes?
Now resume your normal identity and ask yourself these questions: Does what you discovered in your Detective Tour ring true? Is the person who is living in your home today accurately reflected in what was found? Are these your current musical tastes or rather, a nostalgic collection of what you enjoyed years ago? Is your spoon collection something you still add to, or is it simply collecting cobwebs in the corner? What about the fish? Is their upkeep too much work these days? And how about your reading? Are you staying abreast of the things that interest you, or are your shelves too clogged with titles from other periods of your life?
There is nothing wrong with saving reminders and mementos of pleasant times past. But if your space is primarily taken up with items that don't support you in who you are today, your spirit may feel stifled and dusty. It's important to remember that you are a combination of the person you were, the one you are today, and who it is you aspire to be in the future. Nothing is as constant as change, and few of us are the people we were five years ago. Our environment should be growing with us, but because of time constraints, work, and family demands, we often don't devote the time we should to staying current with our needs.
A soulful home makes us feel at home in our minds, our spirits, and our bodies. It is the outward expression of who we are and what makes us happy. To do this, our home has to be informed with where we are in our life – our current obligations, priorities and preferred lifestyle…
Click Here to Continue Reading "A Soulful Home"
Copyright Sunny Schlenger. All Rights Reserved.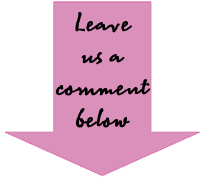 I'd love to hear your thoughts and comments about Sunny's article! Please scroll down and leave your comments below.
And, if you haven't already done so, be sure to pick up your special package of inspirational goodness exclusively for our Daily Soul Retreat Newsletter Subscribers — a "Soul Retreat Gift Pack" filled with over $300 worth of Ecourses, Ebooks, Audio Workshops and Meditations, donated by our awesome SoulfulLiving.com authors. If you aren't already subscribed, click here for all the details. If you are already subscribed, watch your Daily Soul Retreats for all the details.
Wishing you a soulful day!!
Soulfully,
Valerie