20th Anniversary Issue of Soulful Living
Featuring the Wisdom of Our Alumni Authors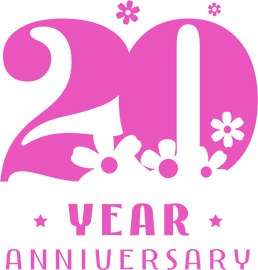 Launched on January 1, 2000, SoulfulLiving.com has been spreading love, healing and personal transformation around the globe for twenty years!
Join us in celebrating our 20th Anniversary with this extra special Anniversary Issue of our online magazine, featuring a wondrous assortment of articles from our awesome alumni authors, who have been writing for us over the past twenty years, and who have gathered together to help us commemorate this momentous occasion and to share their newest work and wisdom with you! Please also visit our "We Remember" page, which honors the beloved authors who we have lost over the past twenty years.
We want to thank all of our authors and thank all of YOU, our readers, for giving us the joy of creating SoulfulLiving.com for twenty years! We are deeply grateful. Enjoy!