Soulful Living Classroom
Soulful Courses to Transform Your Life...
Welcome to Our Soulful Living Classroom!

We've curated a collection of some of the finest soulful courses, classes and programs available online today with the hope that they may help you soulfully transform your life, with the wisdom and guidance of some of the most renowned experts and thought leaders of our times.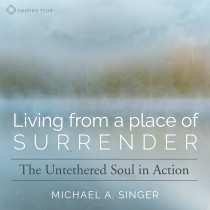 "In case you haven't noticed, you have a mental dialogue going on inside your head that never stops." —Michael Singer
This is the opening sentence of my book, The Untethered Soul. Since its publication in 2007, I've been inundated with questions about why that inner voice is always talking, why so much of what it says is negative and stressful, and most importantly, how you free yourself from it. In this course, we will put to rest any questions you have about that inner dialogue. Not just about quieting it down—but about how to steadily remove the root cause of its existence.
Enroll Now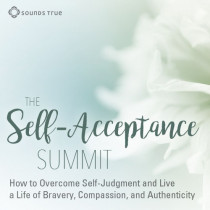 There is one relationship that affects your life more than any other. No matter who you are, what you do, or what you want to achieve, it is this essential relationship that influences every step you take on your life journey:
Your relationship with yourself.
Yet how many of us experience dysfunction with this most essential relationship?
Imagine if you could take all the energy you spend on self-criticism and use it in a different way. What would it be like to become your own best advocate and greatest supporter in the world?
Enroll Now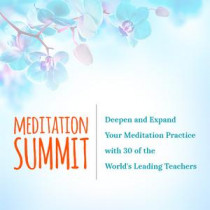 By now, you're probably well aware of the benefits of meditation. Science continues to provide us with more evidence of what the world's spiritual traditions have known for years: Meditation can positively impact every single area of our lives.
So why do so many of us struggle to make time for this powerful practice? Why do we so often wonder if we're doing it right? Or feel as if something more should be happening?
Throughout the Meditation Summit, you'll have the opportunity to learn with 30 of the world's leading meditation teachers from both sacred and secular traditions.
Enroll Now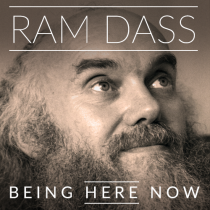 Explore Loving Awareness with Ram Dass.
An in‑depth, nine-session program that will guide you through the full landscape of Ram Dass' very best teachings, selected and edited by his closest friends and colleagues.
Organized into central topics and sequenced into an unfolding series of sessions—a whole new way to experience the full breadth and depth of Ram Dass' teaching legacy in a truly immersive way.
Whether a curious newcomer or lifelong fan—this online program invites you to embark upon an extraordinary adventure into the heart of your true Self.
Enroll Now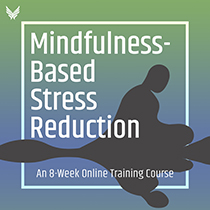 Mindfulness is a basic human quality, a way of learning to pay attention to whatever is happening in your life.
More than three decades of scientific research at medical centers all over the world suggests that training in mindfulness and MBSR can positively and often profoundly affect participants' ability to reduce stress, pain, illness, and medical symptoms while also learning to live life more fully.
This MBSR Online Course is the only complete online training in MBSR and follows the same, well-respected method taught at the Center for Mindfulness in Medicine, Health Care, and Society at the University of Massachusetts Medical School.
Enroll Now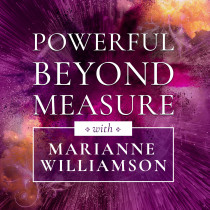 Many of us lose our connection with authentic power through trauma, negative programming, and over-identification with the body and mind.
We start to believe that part of us that tells us we're not good enough or that we don't matter. Nothing could be further from the truth. We ALL matter. Now is the time to fully surrender to life as it's unfolding. Now is the time to give yourself permission to go BIG. Now is the time to fully let your true self emerge.
As you go through the program, you'll discover who you are and why you are here—to step into a higher version of yourself.
Enroll Now
Too often, we ignore the wisdom of the body and find ourselves disconnected and out of sync. Yet our body's intelligence is always available to us. The question is: Are we willing to listen, yield, and follow?
Join us to explore a convergence of ancient wisdom and new science to help us reconnect to the natural intelligence within the body.
When we attune to the wisdom of our bodies, we open to more magic and flow; when we allow ourselves to move beyond the limits of what we intellectually know, we avail ourselves to deeper experiences of growth, healing, and connection as never before.
Enroll Now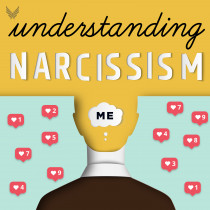 Whether it's a friend, a manager at work, a member of your family, an ex-lover, a politician, or perhaps even when it comes to considering yourself, we have all had the experience of wondering, "Is that person a narcissist?"
However, do we really understand narcissism, its roots, its different forms and expressions, how it impacts us, and (most importantly) if and how it can be healed?
So what is narcissism, really? Does it exist on a spectrum? Is it a disease? Is there a cure? What do you do when you think there's a narcissist in your life?
Enroll Now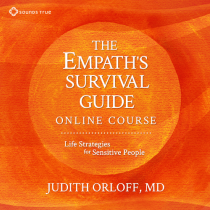 This is a tough world for sensitive people. From the constant bombardment of untold numbers of visual, audio, and chemical toxins in our environment, those of us with naturally high sensitivity can find ourselves easily overwhelmed.
And understanding can be hard to find. Have you been treated as if your sensitivity is some kind of weakness or character flaw?
This course is called a "survival guide," but survival is only the first step. Your gifts are needed so much today! Empaths and sensitive people are pioneers on the forefront of a new way of being for humankind.
Enroll Now

This Affiliate Disclosure and Disclaimer Statement is intended to provide you with information about SoulfulLiving.com's participation in various affiliate programs. SoulfulLiving.com uses affiliate programs to help support and monetize our website, which means that when you click on banners and links to various merchant sites that we feature on our pages and make a purchase, this can result in a commission that is credited to our website. Some affiliate programs and affiliations include, but are not limited to, SoundsTrue, MindValley, and more. SoulfulLiving.com assumes no liability for products purchased outside of SoulfulLiving.com.