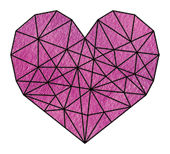 We are deeply saddened to learn of the loss of some of our beloved authors over the past 20 years. Some of these authors were our monthly columnists who we had the very special pleasure of working with closely and meeting in person over the years. Every one of these authors will live on in our hearts forever, and we are deeply honored to keep their spirit, work and wisdom alive here on the pages of SoulfulLiving.com. We send much love and our deepest condolences to their families and loved ones. Click the links below to discover some of the beautiful gifts of wisdom that these authors left behind on the web pages of SoulfulLiving.com…

Lionel Fisher
Lionel was also a prolific writer and shared many of his writings with SoulfulLiving.com. Enjoy this selection of his articles:
A Silent Watcher Across the Great Divide
Dive! From Life's Pale Shallows Into Technicolor Depths!
Braving the Dark Continent: In Quest of Ourselves
The Key to Happiness: A Full Acceptance of Life. Of Death. Of Ourselves. Of Others.
Soulful Living: For Some a Solitary Journey
Let the Celebration Begin! Or Are You Waiting Till You Get a Bit Younger?
Everything Life Has Absolutely, Positively Taught Me, Sort Of
Katherine Martin
The Courage to Follow Your Wisdom
Living a Courageous and Abundant Life