Soulful Living Newsletter
The Soulful Life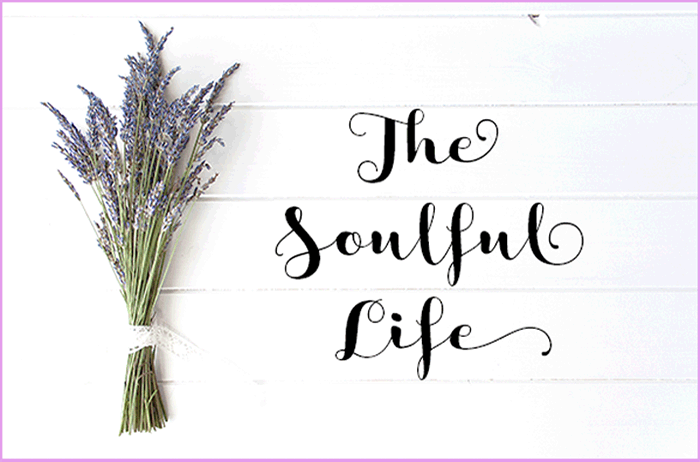 What Our Soulful Living Community Is Saying. . .


"Soul Retreat Gift Pack"
LOOK WHAT'S INSIDE

"Your Sacred Life-Artisan's Book of Wonderment: Crafting Your Personal Book of Inspiration, Guidance, and Prayer" Ecourse
Crafting the Sacred Life-Artisan's Book of Wonderment is a transformative spiritual and creative process. Your book will be unique to YOU, because the forms of inspiration, guidance, and prayer that reflect your mind, heart, and spirit will be archived to fill the pages.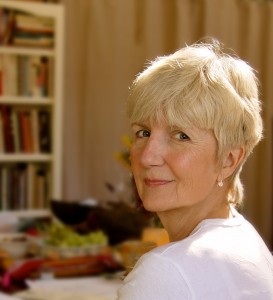 The process of creating your Sacred Life-Artisan's Book of Wonderment will open portals for transformation and spiritual/creative enrichment.
By Dana Reynolds, writer, artist and sacred life-artisan at SibylDanaReynolds.com and author of the new novel, Ink and Honey. Dana nurtures connections between soul work and creative expression. For the past twenty years, she has been a facilitator for the feminine spiritual/creative process. She is passionate about the importance of themes drawn from her study and research of the lives of medieval women including; pilgrimage, monasticism, art, craft, and mysticism.
"Emotional Freedom Self Quiz" Downloadable Booklet
Based the New York Times bestseller, Emotional Freedom by Judith Orloff, MD, this Self Quiz booklet is a quick reference guide to your emotional freedom. You'll learn the following: * What is Your Emotional Type?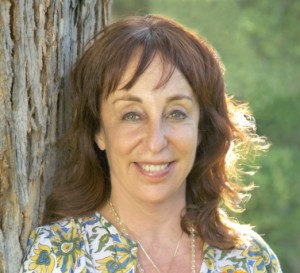 * Are You Involved With An Emotional Vampire? * Are You Emotionally Free?
By Judith Orloff, MD, an author of the New York Times bestseller Emotional Freedom: Liberate Yourself From Negative Emotions and Transform Your Life. An Assistant Clinical Professor of Psychiatry at UCLA, Dr. Orloff passionately believes that the future of medicine involves integrating the pearls of traditional medicine with cutting edge knowledge of intuition and energy medicine to achieve emotional freedom and total wellness. For more inspiration visit www.drjudithorloff.com.
"A Point of View" E-book of Essays by Victoria Moran
A wonderful and thoughtful collection of 16 essays by best-selling author Victoria Moran, including: "The Joys of a Hand-Picked Life," "Walk the Path of Mindfulness," "Eat Like a Yogi," "Reflections of a Starbucks Writer," "Be Your Own Life Coach," "Vegan Chic," "The Elements of My Charmed Life," "Bootcamp NYC," and "I'm a Compulsive Overeater."
By Victoria Moran, Victoria Moran has been a Main Street Vegan® for almost 30 years and is an obesity survivor, maintaining a 60+-pound weight loss into the double-digit decades.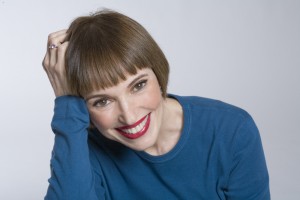 She's the bestselling author of eleven books, including Creating a Charmed Life (in 30 languages around the world) and the plant-based weight loss classic, The Love-Powered Diet. Victoria is also an inspirational speaker, corporate spokesperson, certified holistic health counselor (HHC, AADP), certified life coach, a vegan lifestyle coach in private practice, and founder and director of Main Street Vegan Academy, training and certifying vegan lifestyle coaches.
Cited by VegNews among the Top 10 Contemporary Vegetarian Authors, Victoria appeared twice on The Oprah Winfrey Show and she's one of the celebrity coaches for PCRM's 21-Day Vegan Kickstart. Her articles have appeared in Yoga Journal, Mothering, Natural Health, Woman's Day, Martha Stewart's Whole Living, VegNews, and Vegetarian Times. Her work has been noted in USA Today, the Chicago Tribune, the Washington Post, Self, Elle, Glamour, Allure, and O, the Oprah Magazine. Visit www.MainStreetVegan.net
"Chakra Meditations" MP3 Package
This outstanding MP3 bundle package includes 7 Chakra Meditations, plus a Chakra Fantasy Meditation. Best-selling author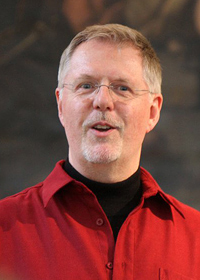 Alan Seale leads you through guided meditations from his award-winning book, Intuitive Living: A Sacred Path.
By Alan Seale, an award-winning author, inspirational speaker, leadership and transformation coach, and founder and director of the Center for Transformational Presence. His first book, Intuitive Living: A Sacred Path, received the prestigious Coalition of Visionary Resources Award for Best Book in Spirituality 2001. His other books include Soul Mission * Life Vision, The Manifestation Wheel: A Practical Process for Creating Miracles, and The Power of Your Presence, and most recently, Create a World That Works: Tools for Personal and Global Transformation.
"Open Your Creativity to Unlimited Success" Workbook
This workbook is a guide to navigating your unique journey and will be a living testament to your emerging spirit. The intention is to ground and focus your vision so that you can achieve abundance and success on all levels of your being. Some of the exercises will stretch you beyond your normal comfort zone.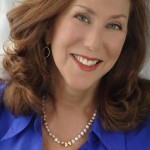 Notice when this happens, because these are the moments when you can make breakthroughs.
By Barbara Biziou, a global wisdom keeper and an agent of change and transformation who integrates her extensive knowledge of practical spirituality, rituals, psychology, neuroscience & business. She is the author of The Joy of Ritual & The Joy of Family Rituals as well as a Huffington Post blogger, Executive consultant, dynamic public speaker & national TV personality. Visit Barbara at BarbaraBiziou.com.
"Overcoming Creative Obstacles" MP3 Workshop
We are all creative–not just writers and artists. We all have the software, but we may have forgotten how to use it, or may have been traumatized by a teacher, parent, or another authority figure, and stopped expressing ourselves. Or we may have too many ideas and have trouble getting focused on the right project or feel stuck in the middle of a book, an innovative product, or another project.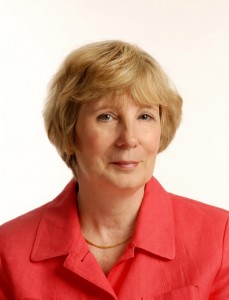 In this workshop, Gail McMeekin shares a list of the most common obstacles to creative success and how to overcome them. She talks about the key success strategies for following your fascinations, tapping into your originality, becoming courageous, finding the ultimate model, and how to make solid decisions about how you share your creations. In interactions with the audience, Gail fields questions on how to manage fear and lack of self-confidence and empower yourself to laser focus on what you are trying to create. Then you can follow the program and implement the fool proof steps to achieve completion and excellence. This workshop is packed with gems from Gail's best-selling books. In one hour, you will get a handle on where you are floundering and get back on track!"
By Gail McMeekin, LICSW, known as the Passionate Mentor to Creative Women and the author of six books, including the bestsellers The 12 Secrets of Highly Creative Women and The 12 Secrets of Highly Successful Women. I help women entrepreneurs and professionals activate their innate creativity software to get unstuck, focused, prosperous, and fulfilled. Visit Gail at www.creativesuccess.com.
Two Mindfulness Meditation MP3s: "Four Points of Mindful Attention" and "Overcoming Negative Self Judgements"
Based on Ronald Alexander's book, Wise Mind, Open Mind, listen to his meditation "Four Points of Mindful Attention" from his Wise Mind, Open Heart CD and his meditation "Overcoming Negative Self Judgements" from his Meditations for Creative Transformations CD. These meditations help listeners make a dramatic difference in their ability to remain calm, focused, and nonreactive and learn how to access their core creativity to make positive changes in their lives.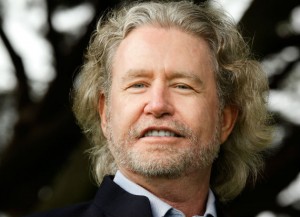 By Ronald Alexander, PhD, an author of the widely acclaimed book, Wise Mind, Open Mind. He is the Executive Director of the OpenMind Training® Institute, and practices mindfulness-based mind-body psychotherapy and leadership coaching in Santa Monica, CA. Combining mindfulness with positive psychology and creative thinking Ron has been teaching individuals, professionals and businesses nationally and internationally since 1970. To learn more about mindfulness go to www.ronaldalexander.com
"I Am a Divine and Beautiful Being" Frameable Affirmation
Mama Donna Henes is pleased to offer you her empowering affirmation, I AM A DIVINE AND BEAUTIFUL BEING.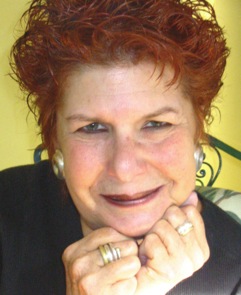 This lovely inspiration is delightfully designed, 8-1/2″ x 11″ in size, and suitable for framing.
By Mama Donna Henes, an internationally renowned urban shaman, award-winning author, popular speaker and workshop leader. She has published four books, a CD, an acclaimed Ezine, and writes for The Huffington Post, Beliefnet and UPI Religion and Spirituality Forum. Mama Donna, as she is affectionately called, maintains a ceremonial center, spirit shop, ritual practice and consultancy where she works with individuals, groups, institutions, municipalities and corporations to create meaningful ceremonies for every imaginable occasion. Visit www.donnahenes.net