20th Anniversary Issue
Happy New Year all! It is hard to believe it is 2020.
As I started re-writing and creating my online writing courses, archetypes burst back into my consciousness. Years ago, I studied Carl Jung and Joseph Campbell's work in depth. So when I created a publishing company over twenty years ago I called it Synchronicity Publishing. Carl Jung coined the term "synchronicity." It means meaningful coincidences that happen in your life and communication from the Universe.
The term "archetype" comes from ancient Greek. The root words are archein, which means "original" or "old" and typos, which means "patterns, model or type". Combining these means "original pattern" of all similar persons, objects, or concepts that are copied or modeled in some form.
One of my heroes, Carl Jung, used the concept of archetypes in his theory of human psyche. He believed that universal mythic characters – archetypes – live within the collective unconscious of people all over the world. There are many different archetypes. Jung defined 12 primary types that symbolize basic human motivations. Each type has its own set of values, meaning, and personality traits. Jung tells us that people have several archetypes at play in the construct of their personality. But through all of his conversations he is clear that one archetype tends to dominate the personality in general. So I wrote a blog series, Archetypes for All of Us, exploring not only the 12 archetypes discussed by Carl Jung, but also by Joseph Campbell in his work in the Hero of A Thousand Faces. I discovered that these archetypes are very powerful when developing characters in writing stories or novels.
A few years ago, an extraordinary Nepalese woman asked me to write her story. I agreed and never expected it to turn into what it has become. She is the owner of a restaurant up here in the Rocky Mountains with her son and husband. I met her because I would go there in the afternoons and write. I like to write in coffee shops, cafes or restaurants. I write everything out by hand and then transfer the writing to the computer when I am done. Eventually she got to know me and my family up here because we all love her food and the atmosphere in the restaurant. I watched her go through so many struggles with the terrible earthquakes in Nepal, when parts of her village were destroyed. She raised money here and eventually went to Nepal and bought the village an ambulance and water cistern to hold water for the people of the village because the earthquake destroyed most of what they had. The home she grew up in was destroyed and many of the structures were devastated in the April, 2015 earthquakes. There were aftershocks for months and many terrified people, including Resham's family, fled to Katmandu for safety.
Resham's mother was a beautiful woman with a gentle spirit and she started teaching Resham how to cook at the age of 7 years old. Her illness several years ago and death shook Resham down to her very core but she still kept working, caring and raising her family through it all.
The book is called Resham's Journey. It is filled with Resham's life as she grew up in a village high in the Himalayan Mountains. She had many challenges as she overcame typhoid fever, moved to Kathmandu at 14 years old, became a cook, helper and guide to a Colorado professor who was studying sherpas in the Himalayas. She helped this woman organize and go on several treks close to Mt. Everest while she did her research. Eventually this Professor helped Resham get a visa and became her sponsor here in the United States. She finally came to the U.S. at 20 years old and eventually created a restaurant in Nederland and Boulder, Colorado. Even her stories as a young woman trying to get citizenship, working several jobs at the same time and learning English and learning how to do things we all take for granted like riding the bus and driving a car are fascinating.
The book is not only filled with stories of her journey, but stories from the village told by the elders to the children. The stories are peppered throughout the book around original recipes and beautiful colored pictures of many of the dishes served in her restaurants.
This year is indeed filled with amazing events that recently all showed up out of the blue. I find myself traveling a great deal again to California, Niagara Falls, Greece, and other places all while Resham and I finish up this wonderful book that will be finally out next October, 2020!
Blessings to you all and may 2020 be wonderful for all of us,
Patricia Rose
Copyright 2020 Patricia Rose Upczak. All Rights Reserved.

Share this Article with Your Friends…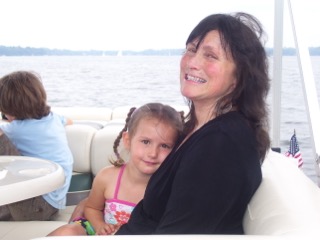 Patricia Rose Upczak is an author, speaker, workshop leader, Reiki Master, and teacher. She has written eight books and is working on three more at this time. She also has conversations with leading-edge creatives, like Denise Linn, on her Creativity, Thinking & Education Podcast, which can be found on iTunes and her websites. Connect with Patricia Rose on Facebook, Twitter, Pinterest, LinkedIn, MomBloggersClub.com, and through Synchronicity Publishing, LLC. For Information on my courses, books and travels and events near you, visit Coincidence-Creativity.com.