20th Anniversary Issue
When I was invited to offer a post in celebration of Soulful Living's twentieth anniversary, I reflected on my creative journey, twenty years ago, at the beginning of the new millennium. During that time I was in the process of writing my historical novel, Ink and Honey. The story takes place in medieval France where the Sisters of Belle Coeur, a spiritual community of women, band together to survive the challenges of their day. As an independent sisterhood of mystics, visionaries, herbalists and midwives they are women who live by their wits and their prayers.
Following the release of my novel, I was inspired to write an accompanying spiritual guidebook, The Way of Belle Coeur: A Woman's Vade Mecum and in 2013, in response to a desire from readers of Ink and Honey, I founded a contemplative spiritual community, Belle Coeur Sisterhood. We are a global circle of women connected through our prayers, sacred practices, and creative forms of expression. Additionally, Belle Coeur Spiritual Formation, an independent six-month study and mentored program, provides personal spiritual and creative enrichment for women.
In preparation to offer my post for this special anniversary issue, I contemplated the changing times in my novel and the challenges facing women and men today. There are parallels between the Dark Age of long ago and the uncertainties of contemporary life. However, there are also threads that connect ancient wisdom to our present day, in uplifting and soulful ways. With this thought in mind and heart, my offering is my "Author's Message" found at the conclusion of Ink and Honey. I pray you will find a seed of inspiration to foster and grow as sustenance for this season of shifting paradigms. Blessings to you, dear reader, as you journey inwardly and outwardly and live the unfolding story of your life.
Author's Message (an edited excerpt from the novel, Ink and Honey)
There is a sisterhood among women that transcends the boundaries of time and space. These kindred understanding of the feminine life and condition is woven into the fabric of our beings, like an Aubusson tapestry…an intricate weaving that for centuries has endured moth and mildew, flood and flame.
The fibers of women's moment-to-moment experiences are spun from the taproot of ancestral wisdom. We encounter our existence intuitively, through our senses. The threads composing our days are imbued with colors harvested from our dreams and visions. Our souls are our looms, and our prayers are our shuttles that over time create the pattern and texture of our lives.
Ink and Honey is a work of fiction, yet the stories of the sisters of Belle Cœur are universal at their core. They are women's stories of friendship and betrayal, vision and longing, passion and fear.
Within these pages, the sisters of Belle Cœur crafted a collective life, a multicolored tapestry, woven with their hands and hearts, tears and laughter, blood and bones. This book is their reliquary. It is the vessel and container for their story. These pages hold the relics and shards of the lives of ancient members of the eternal archetypal sisterhood of women.
I began writing Ink and Honey over twenty years ago. The women of the story spilled the fragments of their medieval life in the French countryside onto the pages of my journal. Their voices and spirits visited me in the early morning hours, when in their day, they would have been praying Matins or Lauds.
The sisterhood of Belle Cœur possessed my imagination and revealed how they lived in a time when women's lives were fraught with challenge and danger, as well as moments of transcendent beauty and holy grace. I have come to believe their luminous spiritual and creative gifts and their daily unending sacrifices, although fictional in nature, reflect a part of feminine ancestral heritage.
The voices of women have literally been silenced throughout the centuries, but through the stories of the sisters of Belle Cœur, those voices return to call us to remembrance. With our remembering is also a call to action and an invitation to reflect on and honor the stories that create our lives today.
In time, I gathered the incandescent bits and pieces of the stories of the sisters of Belle Cœur through my early morning meditations with Goscelin, their scribe. I came to know her companions not only as kindred spirits, but also as creative and spiritual mentors. They informed and inspired my life and led me on an inner pilgrimage to visit and examine the depths of my psyche and soul. They also led me on an outer pilgrimage to attend gatherings and circles of women, and to travel to faraway cathedrals to explore the sacred sites of France.
The collective wisdom of the sisters of Belle Cœur invites the reader to explore life through the lens of the sacred imagination and sacred life-arts. They encourage us to become sacred life artisans as purveyors of beauty and carriers of ancient wisdom, made new for the time we are living in. They moved beyond fear and banded together as independent mystics, to create their own unique spiritual order, not unlike the Beguine movement of their day. These women were outrageous for the time they were living in, and they call us to be holy outrageous.
Writing Ink and Honey reacquainted me with my senses. The story found its way from my imagination to the page, often igniting a visceral physical response. In those moments, I felt the rough skin of the women's hands through the tips of my fingers, hands chapped from mopping cold stone floors. My nose filled with the fragrance of the herb garden, rosemary and chive wet with morning dew. I tasted the saltiness of the daily bread as it was shared among the sisters by candlelight after hours of caring for the sick. I heard the women's voices whisper their prayers and sing praises to God during the Divine Office. I saw their faces, one by one. The sisters of Belle Cœur appeared to me like long- lost ancestors emerging from a living scrapbook. I recorded all that I experienced while I gazed through an invisible doorway of time and space into an ancient but hauntingly familiar world.
While I served the scribe, Goscelin, as her scribe, it was not unlike a homecoming. Long-lost facets of my being were returned, the way the coat and hat, mittens and scarf are hung on their pegs when the pilgrim crosses the threshold, after her journey. During the writing process, I was filled with an intense longing to more tangibly know the women in Goscelin's stories, to somehow step through that illusory portal to fully experience their sacred and simple ways of living. From this place of inner desire, I was inspired to found a contemporary global spiritual community, Belle Coeur Sisterhood.
During the twenty-year journey to collect the fragmentary remnants of the lives of the sisters of Belle Cœur, their relics were shown to me. The presentation of their gifts was similar to the way the haunting portrait on a sarcophagus is revealed to the explorer when the dust on the ancient tomb is brushed away. Perhaps Goscelin's stories of her sisterhood, like an archaeologist's discovery, reveal the hidden teachings and beauty within the lives recounted here.
What I have come to understand through my writer's journey and my ministry as a spiritual director is this…
Women are sensing the call to make an interior, soulful, pilgrimage of remembrance to reclaim long- forgotten spiritual and creative wisdom. Inspiration lives in the memory of an ancient time when our grandmothers' grandmothers were healers, and alchemy was their language. The map for this mysterious journey of rediscovery is written on our bones. We carry a ready compass within our imaginations. Our spirits are fueled by God's grace. A spiritual and creative renaissance has begun. A sacred caravan of seekers is setting out to retrieve what is needed for the healing and regeneration of our lives. All the while, the lost key to the gate of Eden lays waiting within the stories of women.

Copyright 2020 Sibyl Dana Reynolds. All Rights Reserved.

Share this Article with Your Friends…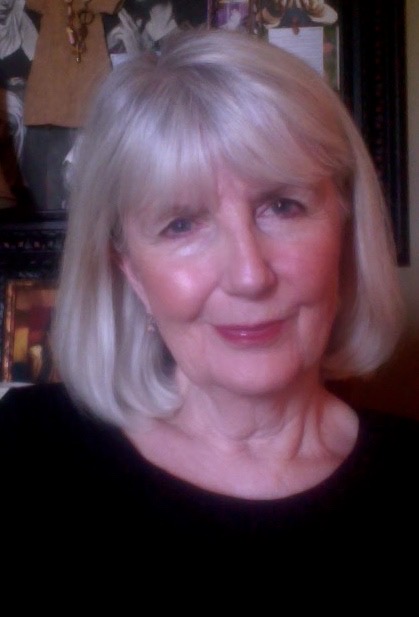 Sibyl Dana Reynolds is the author of the historical and award-winning novel, Ink and Honey and the spiritual guidebook, The Way of Belle Cœur: A Woman's Vade Mecum. Sibyl's writing is inspired by her passion for the medieval world, ancient mystical wisdom, and the importance of looking to the past to inform our present, everyday lives.
She is a retired spiritual director and facilitator for the feminine spiritual/creative process. In 2013, Sibyl founded the Belle Cœur Sisterhood, a global contemplative and spiritual community. She currently serves as the mentor for Belle Cœur Spiritual Formation program.
Ordained in 2008, as the first Roman Catholic Woman Bishop in the United States, Sibyl is featured in the documentary, Pink Smoke Over the Vatican, a film detailing the history of the struggle for women's ordination. Sibyl enjoys life with her husband on the Central coast of California.