"The mind can go in a thousand directions, but on this beautiful path, I walk in peace.
With each step, the wind blows. With each step, a flower blooms."
—Thich Nhat Hanh

I'm so pleased to be able to share today's video with you. In this extraordinary and powerful presentation, Oprah Winfrey interviews Vietnamese Zen Buddhist monk, teacher, author, poet and peace activist, Thich Nhat Hanh, as part of her Super Soul Sunday television program.
Thich Nhat Hanh's presence, light, inner peace, and joy is sure to delight, inspire, and move you. This beautiful video is a true treasure, and I know you are going to love it.
Enjoy ♥
Thich Nhat Hanh is the author of over 100 books. If you would like to learn more about his teachings, you might enjoy one of these popular titles: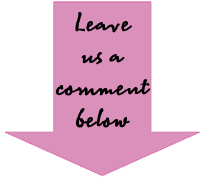 If you're feeling inspired, I'd love to have you leave a comment below.
And, if you haven't already done so, be sure to pick up your special package of inspirational goodness exclusively for our Daily Soul Retreat Newsletter Subscribers — a "Soul Retreat Gift Pack" filled with over $300 worth of Ecourses, Ebooks, Audio Workshops and Meditations, donated by our awesome SoulfulLiving.com authors. If you aren't already subscribed, click here for all the details. If you are already subscribed, watch your Daily Soul Retreats for all the details.
Wishing you a peaceful and mindful day!!
Soulfully,
Valerie Rickel, Founder
SoulfulLiving.com