"When we go back into the past and rake up all the troubles we've had,
we end up reeling and staggering through life.
Stability and peace of mind come by living in the moment."
—Pam Vredevelt

Happy Friday! I am very excited to share today's Daily Soul Retreat with you. It's a video I discovered at YouTube, and I know you're going to love it!
It is a beautiful compilation of quotations on "letting go" by a whole host of influential spiritual leaders including: Lao Tzu, Thich Nhat Hanh, Ajahn Chah, Chuang-tzu, Shunryu Suzuki, Tenzin Gyatso (the Dalai Lama), Siddhartha Gautam (Buddha), and others.  The words are accompanied by gorgeous, awe-inspiring photography and blissful meditative flute music.
Trust me, once you have watched this beautiful video, you will feel peaceful, tranquil, and will likely be ready to "let go." Enjoy ♥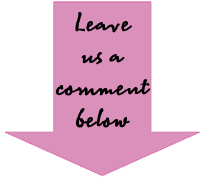 If you're feeling inspired, I'd love to have you leave a comment below.
And, if you haven't already done so, be sure to pick up your special package of inspirational goodness exclusively for our Daily Soul Retreat Newsletter Subscribers — a "Soul Retreat Gift Pack" filled with over $300 worth of Ecourses, Ebooks, Audio Workshops and Meditations, donated by our awesome SoulfulLiving.com authors. If you aren't already subscribed, click here for all the details. If you are already subscribed, watch your Daily Soul Retreats for all the details.
Wishing you a peaceful and mindful day!!
Soulfully,
Valerie Rickel, Founder
SoulfulLiving.com