"There are far, far better things ahead than any we leave behind."
― C.S. Lewis.

I'm very excited to share a guest article with you today on the topic of "moving forward" — one of my favorite subjects… and an important aspect of letting go!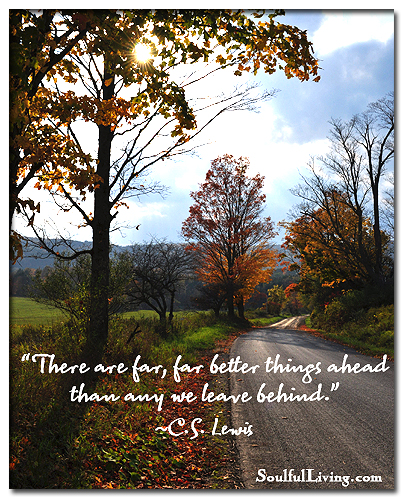 Today's article, "Moving On… To What You Want," is by Suzanne Zoglio, PhD, executive coach, speaker, and author of "Recharge in Minutes : The Quick-Lift Way to Less Stress, More Success, and Renewed Energy" and "Create A Life That Tickles Your Soul: Finding Peace, Passion, and Purpose."
I hope you enjoy her article as much as I have! ♥
"Moving On… To What You Want"
By Suzanne Zoglio, PhD
Whether life hands you a bucket of stuff that you're anxious to get rid of, or you find yourself sitting on life's sidelines but longing for something more, the dilemma is the same. How do we get the push we need to move on?
It's that old approach-avoidance thing that keeps us stuck. Our hearts say, "Go," but our feet won't move. Our friends say, "Move" and we dig in our heels. One foot firmly placed in what we know; the other poised to take us to what we truly desire. It all seems so simple, intellectually. We want something different, so why don't we just move forward with all the gusto we can muster? As a psychologist and coach specializing in life transitions, I have seen two primary roadblocks to moving on: resistance and fear.
"Resistance," you're probably thinking, "what planet is she from? You bet I'm resistant. Who wants to lose a mate, get fired, and get diagnosed with hypertension?" Or perhaps you find yourself in some other equally uncomfortable place. So what's resistance got to do with moving on or drowning in misfortune?
Imagine you are standing by the ocean's edge. For balance, you dig your heels into the sand. But each new wave just knocks you down. Finally the undertow drags you out to sea. If you try swimming back against the tide, you'll exhaust yourself and drown. If you do as water safety experts tell us–swim parallel to shore until the powerful current subsides–you'll likely survive. Therein lies the first secret to moving on…don't waste energy resisting what is beyond your control.
It is impossible to move in two directions at the same time. As long as you fight against what you don't want, you will make no progress toward what you desire.
So, consider this. The next time you experience a loss, face real disappointment, or have a streak of bad luck, by all means kick and scream and whine and weep…for while. You hate the fact that this or that happened. You expected things to go along as they had before. It's okay to ask, "Why me?" or "Why can't my life just be the way it was?" For a while. Then it's time to shift gears and start accepting what is. You may be feeling that your situation is unfair, but in reality, it just is. So instead of railing against what is, try to embrace any good that might be hidden in it. Have you learned something? Did someone else benefit? Have you received love and concern? Has it strengthened your faith? Once you have mourned your loss, and acknowledged any good, shift your focus to what you want next. If you're sick, how do you want to feel? If you're sad, what change would make you happy? If you're angry, what would open your heart again? Facing forward, squaring your shoulders to the future, envision all that your soul desires. Allow yourself to dream again…of how you want to feel, who you want to share your life with, where you want to live, what you want to contribute, and when you want to move on. Then, you'll just have to get your feet to follow your heart…
Click Here to Continue Reading "Moving On… To What You Want"
Copyright Suzanne Zoglio, PhD. All Rights Reserved.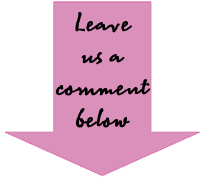 I'd love to hear your thoughts and comments on today's Daily Soul Retreat! Please scroll down and leave your comments below.
And, if you haven't already done so, be sure to pick up your special package of inspirational goodness exclusively for our Daily Soul Retreat Newsletter Subscribers — a "Soul Retreat Gift Pack" filled with over $300 worth of Ecourses, Ebooks, Audio Workshops and Meditations, donated by our awesome SoulfulLiving.com authors. If you aren't already subscribed, click here for all the details. If you are already subscribed, watch your Daily Soul Retreats for all the details.
Wishing you a peaceful and serene day!!
Soulfully,
Valerie