It's my pleasure to share a guest blog with you today by best-selling author of the book, Callings: Finding and Following an Authentic Life, Gregg Levoy.
This article, "The Power of Passionate Work, is one of my favorites that I have published at SoulfulLiving.com. He also authored the article, "The Power of Pilgrimage," that you might also enjoy reading.
I hope you enjoy Gregg's article as much as I have!
"The Power of Passionate Work"
by Gregg Levoy
I used to be a reporter for the Cincinnati Enquirer, back in my 20's, and after working there for a the better part of a decade, I reached a threshold — the word in this case having a double meaning as both a point of transition and a measurement of my tolerance for pain.
At this threshold I began hearing a calling to quit my job and become a freelance writer, a decision that's not exactly designed to reassure your parents, and one that I couldn't bring myself to make for years anyway, though the gods were drumming their fingers, and though I was slowly overripening and rotting on the vine.
Like most people, however, I will not follow a calling until the fear of doing so is finally exceeded by the pain of not doing so, though I am routinely appalled at how high a threshold I have for this quality of pain. But eventually the prospect of emotional and even financial turmoil, the disapproval of others, and the various conniptions of change seemed preferable to the psychological death I was experiencing by staying put — at which point I followed a bit of cowboy wisdom: when your horse dies, get off!
Still, like anyone who chooses passion over security, I was plagued by the fear that scares away sleep. And it wasn't that I finally overcame the fear. It was that something else became more important than the fear. I still sweated through leaving behind a regular paycheck, medical benefits, a pension coming in two years, the prestige of being a big fish in a good-sized pond, and that wonderful organizational budget that can take up the slack created by almost any amount of individual goofing off: clock-watching, coming in to work late and leaving early, extra-long lunches, indiscriminate wastes of supplies, and those sick days I came back from with a tan. These are standard behaviors exhibited by people who feel about their jobs the way they felt about their senior year in high school: psychologically out-the-door, but punching in Monday through Friday just to collect the diploma.
The ancient Romans used to say that the Fates lead those who will, and those who won't they drag. My own experience has also taught me that those who get dragged tend to put a drag on others, and if those others are the people they work with and for, you've got your basic lose-lose situation.
Passion and productivity
Creating passionate, productive and callings-inspired work and workplaces begins with the individual, with the corpus (body) that defines the corporation. It involves the sometimes pick-and-shovel work of aligning or re-aligning with your passion and sense of purpose, with your deepest values rather than just the advertised values, and with a fit between who you are and what you do, which I consider the best kind of success. The more passionate you are, the more productive — the more you desire to produce — and the less hot condensed breath managers will need to leave on the back of your neck.
In fact, any leap you want to make in your professional or personal life that will bring you this sense of alignment and aliveness is, by definition, a calling. That calling could be to leave your job altogether or come to it in a new way, to take on a new role or let go of an old one, to make a creative leap or launch a new venture or style of leadership, or to simply make the kind of course-correction in your life or work that will make your life literally "come true."
And what goes for the individual goes for the company you keep. If it is challenging to walk your talk, to honor your mission and your values, to reconcile your visions with your resources, to juggle the higher calling and the bottom line, it is exponentially more so for the corporate body-politic of which each employee is a single cell.
But the more we as individuals address these issues and conundrums in our lives, the more we encourage our corporations to do the same. There is a reason why some of the world's great myths, like Sleeping Beauty and the Grail King, speak to the idea that when we sleep, those around us also sleep and the kingdom goes dormant, but when we awaken, those around us also awaken and the kingdom flowers.
Work is merely one of the arenas in which we play The Game — the one that the gods are watching from their press-box atop Mount Olympus, sipping mint juleps. It is only one of the arenas (along with relationship, community, sports and spirituality, among others) in which we express our humanity, search for meaning, play out our destinies and our dreams, contribute our energies and gifts to the world, and spend our precious nick of time. But it is also an arena in which we spend two-thirds of our waking lives, most of us, and it is legitimate to love our work! Life is a thousand times too short for us to bore ourselves, Nietzsche said…
Continue Reading "The Power of Passionate Work"
Copyright Gregg Levoy. All Rights Reserved.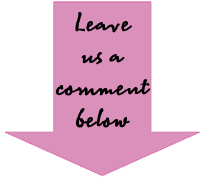 I'd love to hear your thoughts and comments on Gregg's article! Please scroll down and leave your comments below.
And, if you haven't already done so, be sure to pick up your special package of inspirational goodness exclusively for our Daily Soul Retreat Newsletter Subscribers — a "Soul Retreat Gift Pack" filled with over $300 worth of Ecourses, Ebooks, Audio Workshops and Meditations, donated by our awesome SoulfulLiving.com authors. If you aren't already subscribed, click here for all the details. If you are already subscribed, watch your Daily Soul Retreats for all the details.
Wishing you a passionately purposeful day!!
Soulfully,
Valerie Rickel, Founder
SoulfulLiving.com