"Every morning, when we wake up, we have twenty-four brand-new hours to live. What a precious gift! We have the capacity to live in a way that these twenty-four hours will bring peace, joy, and happiness to ourselves and others."
—Thich Nhat Hanh

Today, I'm pleased to share a wonderful article by SoulfulLiving.com Columnist, Laura V. Grace: "The Courage to Be Happy."
Laura is a spiritual counselor and author of "Gifts of the Soul" and "The Intimate Soul." Her article will fill your heart with courage, contentment and genuine joy.
Enjoy ♥
"The Courage to Be Happy"
by Laura Grace
Happiness is our birthright. It's the goal of our life. Yes, there will be times when we will suffer, but some of the most influential and healing people on our planet are those who choose and allow themselves to be happy, no matter the circumstance.
In order to experience genuine happiness, we must understand what happiness is and where it comes from. And sometimes, it's easier to start with what it is not. Heartfelt happiness has nothing to do with external circumstances; it's not based upon what we have or what we do. The most ambitious accomplishments cannot provide us with lasting happiness, nor can beauty, money or fame. None of the idols we subscribe to can ever fulfill us for happiness comes from within and cannot be discovered outside ourselves.
Rick Foster & Greg Hicks, authors of How We Choose to Be Happy affirm, "True happiness is a profound, enduring feeling of contentment, capability and centeredness. It's a rich sense of well-being that comes from knowing you can deal productively and creatively with all that life offers — both the good and the bad. It's knowing your eternal self and responding to your real needs, rather than the demands of others."
Further, happiness is a choice; it's less about our circumstances and more about our attitude. Recently, after facilitating  A Course in Miracles lesson titled "My happiness and function are one," a group of us committed to choosing happiness for fourteen days. When we reconvened two weeks later, everyone agreed that the mornings we meditated and consciously chose happiness, our days were filled with contentment, even some bliss. But on the days we didn't, fear, anxiety and stress influenced our daily lives. We also discovered that the first week of choosing happiness was easier than the second week. Resistance — the ego's crafty ploy — crept in, preventing the same amount of satisfaction and peace from occurring. A Course in Miracles reminds us that the "happy learner" is someone who recognizes we can just as easily learn through joy as pain, for the choice is ours: "There is no need to learn through pain. And gentle lessons are acquired joyously, and are remembered gladly."
Finally, courage is an essential ingredient to living a happy life. It requires courage to allow yourself to be genuinely happy. We do not yet reside in a society that supports happy people. There are countless support groups for those suffering, but not for those who take risks, go beyond self-imposed limitations and live life with gusto. Robert Anthony once penned, "Most people would rather be certain they're miserable, than risk being happy."
Since we can't give what we don't have, it will be difficult to embrace another's joy if we are not feeling good about our own life. So if you are truly ready to be happy, then you must accept that not everyone will necessarily be happy for you. It all depends on their perception of their own life. A wonderful affirmation a friend passed on to me for living a courageously happy life is: "I have the courage to be happy."
In my own life, I have discovered there are certain qualities that a "happy learner" possesses…
Continue Reading "The Courage to Be Happy"
Copyright Laura V. Grace. All Rights Reserved.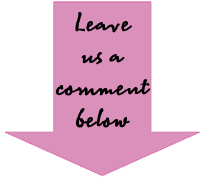 I'd love to hear your thoughts and comments about Laura's article! Please scroll down and leave your comments below.
And, if you haven't already done so, be sure to pick up your special package of inspirational goodness exclusively for our Daily Soul Retreat Newsletter Subscribers — a "Soul Retreat Gift Pack" filled with over $300 worth of Ecourses, Ebooks, Audio Workshops and Meditations, donated by our awesome SoulfulLiving.com authors. If you aren't already subscribed, click here for all the details. If you are already subscribed, watch your Daily Soul Retreats for all the details.
Wishing you a courageouly happy day!!
Soulfully,
Valerie