"Happiness is when what you think, what you say,
and what you do are in harmony."
– Mahatma Gandhi
I'm pleased to offer you a guest article today by Arne Klingenberg, author of "Yes I Am Happy Now!" His article, "Be Happy Now!" offers us insightful ingredients and secrets for creating a happy life.
Enjoy and be happy!
"Be Happy Now!"
by Arne Klingenberg
How do we find joy and happiness? Can we be happy all the time?
Yes, you can be happy — now — and all the time! And it is a lot easier than you might think it is… Let's start with defining happiness. Just think back to a very happy moment in your life. How did you feel? Yes, you were joyful and playful — you were laughing and smiling. You felt relaxed and confident — totally at ease with yourself — completely satisfied.
These are all common characteristics of happy people. Of course we all have different tastes and preferences in life — these are individual choices and we should respect each person's right to choose for themselves….In the same way as we can define a happy person, we can identify the common mistakes that prevent us from being happy and joyful. When you feel truly happy, you can't be angry at the same time — or sad and depressed. You can't be joyful and stressed out at the same time. In your happy moment you didn't worry about the future.
I define emotions as a re-active feeling. They are based upon a fact or an event from the past, or something anticipated in the future. For example, anger or fear. In a sense, they are not real although they certainly appear to be at times. Emotions like regrets, self pity, sadness, worries, anxiety and guilt are negative in the sense that they disrupt our goal of being a happier person. We can't be really happy when we are thrown around constantly by emotions. As mentioned before, emotions appear to be real, but once we have learned to deal with them, they won't be anymore. I don't suggest to just suppress these emotions, to put them in a little corner of our mind and lock them up. No, on the contrary. How does it work? Let's take anger as an example because it is a primetime killer of joy and happiness. The less time we spend being annoyed or outright angry, the happier we will be.
Some experts would not agree with this; they say that expressing emotions like anger is important for a healthy balance. But anger always attracts more anger… Whenever we vent our anger we may feel relieved for a moment, but in reality, more anger has been added to all the past anger accumulated and stored deep within. And our latent anger potential can become more easily activated. The solution must be permanent and not just temporary if we want to be very happy all the time. Of course it is important to be assertive and have the confidence to confront people if necessary, but being emotionally involved to the point where our anger is accompanied by high blood pressure is very counter-productive. We can calmly make our points, stay centered and calm — and happy! So many people are constantly pushing and shoving around anger, guilt and blame. I call the sum total of negativity swirling around "emotional smog." Some people can feel it consciously and others unconsciously — nevertheless, it always produces unwanted effects. In order to stop participating actively or being affected by the anger of others, we have to first clean up all the past and stored anger within ourselves. That is not a hard thing to do although it may sound like.
Once we've succeeded, we have literally departed from — or "checked out" of — this particular frequency or wavelength of energy. Angry vibes have nothing left to resonate with. You may not reach that point right from the start but then again — why not? You can do it if your really want! This may or may not sound esoteric to you, and yet, that's how it works.
Once you have checked out of all lower vibrating energy frequencies that disturb your joy and happiness, you will freely decide how you react to people and events.  In other words, you are in charge of your life and you happiness.
Click here to continue reading "Be Happy Now!"
Copyright Arne Klingenberg. All Rights Reserved.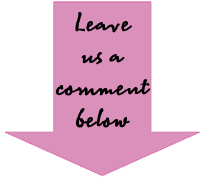 I'd love to hear your thoughts and comments on today's Daily Soul Retreat! Please scroll down and leave your comments below.
And, if you haven't already done so, be sure to pick up your special package of inspirational goodness exclusively for our Daily Soul Retreat Newsletter Subscribers — a "Soul Retreat Gift Pack" filled with over $300 worth of Ecourses, Ebooks, Audio Workshops and Meditations, donated by our awesome SoulfulLiving.com authors. If you aren't already subscribed, click here for all the details. If you are already subscribed, watch your Daily Soul Retreats for all the details.
Wishing you a wonderfully happy day!!
Soulfully,
Valerie