"The life of inner peace, being harmonious and without stress, is the easiest type of existence."
—Norman Vincent Peale
I'm very pleased to share a guest blog with you today by Suzanne Zoglio, PhD, executive coach, speaker, and author of "Recharge in Minutes : The Quick-Lift Way to Less Stress, More Success, and Renewed Energy" and "Create A Life That Tickles Your Soul: Finding Peace, Passion, and Purpose."
In her article, "Choosing Serenity on a Daily Basis," Suzanne offers us guidance and tips on how to find inner peace and stillness within the stress, chaos and busyness of everyday life. Enjoy!
"Choosing Serenity on a Daily Basis"
By Suzanne Zoglio, PhD
When you think of serenity, what image appears? A monk on a mountaintop? A roomful of meditators? Perhaps you see yourself blissfully sitting by a stream in the woods? Whatever the image, it likely depicts a place of silence. We often think of "getting away from it all" to "find" inner peace. But do those two thoughts–getting away and finding–actually increase the likelihood of our living a life of inner peace? I think not.
First, if we believe that serenity is something to be found…only by the lucky ones, rather than the natural state that it is, available to each and every one of us, we will keep looking for it somewhere "out there." But, in fact, serenity is always "within," not something we win in some spiritual lottery, but something we experience to greater and lesser degrees depending upon the decisions we make. We can choose to live our days in ways that illuminate and nurture this blissful state or we can follow the well-worn path of turmoil, chaos, and conflict, hoping that we'll stumble on serenity one day.
Secondly, if we believe that serenity is inextricably linked to "getting away from it all," we limit our expectations (and therefore our actions) of when and where we can experience inner peace. We relegate it to meditation sessions, Yoga classes, weekend retreats, or perhaps a week at the beach. Such a paradigm makes us victims of daily stress and encourages an ineffective wait-for-vacation method of refueling and rejuvenation.
So, what if we were to shift these two paradigms? What if we were to see serenity as a precious gem that twinkles within us…a treasure that we can unwrap whenever we want to for a quick lift or a luxurious basking in its brilliance? Now, that kind of thinking promotes thoughts and actions that give rise to living in serenity on a daily basis. Just imagine.
When you find your mind in overdrive, instead of accepting it as your "normal" state, you take power breaks that lift you up and let your serenity shine through. You begin each day with clear intent, before the day's busyness tosses you about like a leaf in the wind. You stop during the day to take focusing breaks. You stop, breathe, and remember what's important. You don't wait for more time to plan and prioritize. Instead, you ask what's important next, today, in this moment. You weed out the day's "shoulds" and knee-jerk commitments that we all reactively make. You let go of all that is neither rewarding to you nor important to your mission. So, in a series of quick centering moments–perhaps in less time that it takes for a coffee break–serenity envelops you.
When fear, anxiety, or worry seem to creep into your day, instead of carrying the weight as a burden, something that cannot be undone without therapy, time, or divine intervention, you do not wait. Instead you remember that serenity is your natural state, so take appropriate action to remove whatever is blocking that inner peace. Perhaps you stop to say a prayer, repeat an empowering affirmation. Maybe you forgive someone or act with compassion for another. Perhaps you "go to the balcony" as I like to say, and remember the many mountains you have climbed in the past, or you take an objective look at your current state and rate it on a scale of 1-10. Maybe you ask for help or guidance, or simply surrender your worry to the universe…
Click Here to Continue Reading "Choosing Serenity on a Daily Basis"
Copyright Suzanne Zoglio, PhD. All Rights Reserved.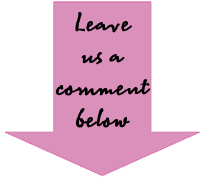 I'd love to hear your thoughts and comments on today's Daily Soul Retreat! Please scroll down and leave your comments below.
And, if you haven't already done so, be sure to pick up your special package of inspirational goodness exclusively for our Daily Soul Retreat Newsletter Subscribers — a "Soul Retreat Gift Pack" filled with over $300 worth of Ecourses, Ebooks, Audio Workshops and Meditations, donated by our awesome SoulfulLiving.com authors. If you aren't already subscribed, click here for all the details. If you are already subscribed, watch your Daily Soul Retreats for all the details.
Wishing you a peaceful and serene day!!
Soulfully,
Valerie