New Year Intention Setting—An Alternative to...

Mantras: How to Use this Ancient...

Which Style of Yoga is Right...

From Panic to Postures: Why Yoga...

The Four Healing Habits

The Illuminating Realm of Spiritual Dreams

New Year for Soulful Living

Seven Reasons to Start Practicing Yoga...

Viewing Life through the Lens of...

Ten Traits of an Empath

Dreaming of Eros: God of PASSION

The Essence of Meditation

Seven Steps to Total Dream Recall

Time To Relax

Sisterhood Throughout the Ages

How to Take a Day Off...

The Secure Attachment We Always Needed

When the Past is Over And...

Musings on 24 Years of a...

Nighttime Dreams and Soul-Centered Living

Spiritual Clutter Clearing

Containing Everything Necessary

Extraordinary Times

Love, Loss and Hope

The Hand of God Within

Snake Awakening

Divine Discontent and The Dark Night...

Earth: Reconnecting with Her Sacred Power

Living Soulfully with Three Chakra Goddesses

One World, One Religion

The Start of Something New

Be the Present

Beauty and Style in the Home

The Importance of Ancestors…

Is Your Relationship Healthy?

New Year/New Decade: Rituals to Get...

Everything is Aw-ful

12 Steps: The Musical!

Opening to Love Every Day

Liberating Your Ultimate Potential

Five Tips to Get You Unstuck…

7 Ways to Embrace Self Esteem
Welcome!
Live a fuller life, joyfully, with love.
Welcome to Soulful Living!
I'm so pleased that your soulful journey has brought you here! My name is Valerie Rickel, and I'm the founder, creator and soul of SoulfulLiving.com, an inspirational website devoted to
personal growth, spiritual development, self help, and self improvement.
In September 1999, I was grieving the loss of my father and had been searching the internet for comfort and healing, but there were very few resources available online at the time. I felt a deep knowing in my heart that I was being "called" to create a website that would offer healing and inspiration to people around the globe.
So, I set about pouring my love and grief into this purposeful life project, and at the stroke of midnight on January 1, 2000, I launched SoulfulLiving.com in memory of my father and in honor of our new millennium. Creating SoulfulLiving.com is my soulful life purpose, and it has been one of the most meaningful, joyous, and wondrous experiences of my lifetime. I know, without a doubt, that sharing my passion and love for living a soulful life is why I was put here on this earth.
I hope you'll make yourself at home while you explore our website's many pages and resources. Sit back, pour a cup of tea, and be inspired… There's so much to see and experience! You'll find a collection of thousands of archived articles from our best-selling authors and experts who have contributed their wisdom to SoulfulLiving.com over the past 23 years.

In January 2020, we celebrated our 20 Year Anniversary online and gathered together our alumni authors from over the past twenty years for an exciting reunion to commemorate the momentous occasion with an extra special 20th Anniversary Issue of Soulful Living!
I hope you'll also explore my Soulful Startup Coaching Program, "Dream It. Begin It." This program offers a unique opportunity to work with me, 1:1, for a deep-dive into your heart and soul to discover your deepest soul callings, life's purpose and Highest Good, and, then, put passion, purpose, and action together to manifest your soulful purpose into the world!
I'm so happy you're here. Enjoy!
With love and gratitude.
Soulfully,

Valerie Rickel
Founder and Soul
SoufulLiving.com
Meet Valerie here and be sure to say hello!
Articles to inspire the Soul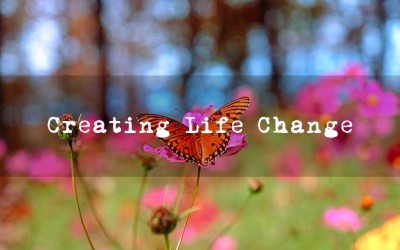 Creating Life Changes by Carol Adrienne, Ph.D. Despite the fact that we cannot help but change, we seem to have a constant yearning for things to be different in our life. My guess is that this focus on changing something in our life is a corollary of other ideas invisibly current in Western culture. For […]

See What Our Soulful Living Community Is Saying. . .
"Dear Valerie, Thank you so very much for the newsletters that I receive daily.  Some of the emails have healed me in so many ways. Many of them I have forwarded to family and friends and know they enjoy reading them. Thank you, Valerie. It takes one person to make a difference, and everyone should try – and you have!" Sue E.
"Just a quick note to say I enjoy your site and thanks for the special gifts." Tracy
"I start every day with SoulfulLiving!.. The gifts….and the awesome articles… Peace and Love to You." Brenda S.
"I am so excited for what may come each day in Soulful Living. I love it and read everyday. Thank you for the wonderful gifts that are like a little tool box for those of us that are seekers. Blessings for your work. You are loved and appreciated." Lufa
"Valerie, thank you so much for these beautiful gifts. I am hoping that these will help me rediscover my joy for life. You really gave me a perfect gift today. Have a blessed, beautiful day." Traci
"I just wanted to tell you how much I appreciate your website. There are so many email subscriptions I've signed up for that I never open but I love opening yours and they're always a gift to me. Thank you! Thank you!" Sue S.
More Soulful Things to Explore
SoulfulLiving.com in the Press...