Welcome!
Live a fuller life, joyfully, with love.
Welcome to Soulful Living! I'm so pleased that your journey has brought you here! My name is Valerie Rickel, and I'm the founder, creator and soul of SoulfulLiving.com, an inspirational website devoted to personal growth, spiritual development, self help, and self improvement.
In September 1999, I was grieving the loss of my father and had been searching the internet for comfort and healing, but there were very few resources available online at the time. I felt a deep knowing in my heart that I was being "called" to create a website that would offer healing and inspiration to people around the globe. So, I set about pouring my love and grief into this purposeful life project, and at the stroke of midnight on January 1, 2000, I launched SoulfulLiving.com in memory of my father and in honor of our new millennium. I can't say for sure if my life purpose found me, or if I found my life purpose, but I know, without a doubt, that sharing my passion and love for living a soulful life is why I was put here on this earth. I am very excited to be relaunching a completely reimagined and redesigned incarnation of SoulfulLiving.com today!
It has been my dream to redevelop the website for quite some time (as she was long overdue for a modern "tech" makeover), and it brings me great pleasure to finally see my dream come to life! Thank you so much for being here with me as we celebrate her rebirth and usher in a new era of SoulfulLiving.com! I greatly look forward to hearing your input and feedback.
Please make yourself at home while you explore our new pages. Come back often, sit back, pour a cup of tea, and tell your friends! There's much to see and experience! You'll find a wonderful collection of archived articles from hundreds of authors who have contributed their wisdom to SoulfulLiving.com over the past 15 years. Our "Soul Retreat" Newsletter and Gift Pack are sure to inspire your heart, and our new Inspiration Gallery will nourish your soul. We've relaunched our online store, The Mandala Collection, and our brand new Social Networking Community offers the opportunity to meet and connect with the many like-minded members of our soulful tribe!
We're looking forward to our continued growth as the year goes on… Soon, we will be introducing an exciting new Transformational eCourse Program and posting an abundance of wonderful new content and wisdom from many more of your favorite authors. Enjoy!
With love and gratitude.
Soulfully,

Transformational eCourse Program
Coming Soon to SoulfulLiving.com!
Celebrate Our Grand Reopening!
Help Us Celebrate Our Exciting Grand Reopening!
Thank You So Much for Visiting and Being Part of Our Exciting Celebration! Woot Woot!!
We've Just Launched a Completely Reimagined and Redesigned Incarnation of SoulfulLiving.com!
For Fifteen Years, SoulfulLiving.com has been Helping and Inspiring Thousands of People Each Day
who are Searching for Meaningful Information Related to Personal and Spiritual Growth.
Join in Our Celebration by Entering to Win 1 of 3 Beautiful "Tribe Gratitude Hearts" through December 15th!
Congrats to Our Three October Contest Winners, Who Each Won a Beautiful, Personalized "Zen Wand":
Corinna of Thousand Oaks, CA
Sharron of Euless, TX
Virginia of Framingham, MA
You Can also Help Support Our Redevelopment by Purchasing a Limited Edition
"Be Still" Crowdfunder T-Shirt thru November 30th!
Find All the Deets Below!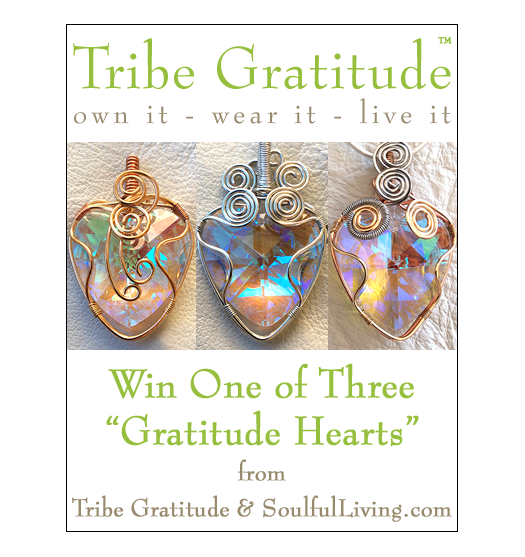 Celebrate SoulfulLiving.com's Grand Re-Opening by Entering to Win 1 of 3 Beautiful "Gratitude Heart" Pendants from TribeGratitude.com!
Enter to Win One of Three Beautiful "Gratitude Heart" Pendants, Now through December 15th!
Tribe Gratitude Hearts are Handcrafted Works of Art Filled with Intention and Inspiration. Designed to Encourage Women to Stand in their Power, Gratitude Hearts Shine Bright to Foster Human Connectedness and Invite Interaction! Choose from "The Flow Heart," "The Shakti Heart," and "The Owl."
Visit TribeGratitude.com to Learn More!
Help Support SoulfulLiving.com's
T-Shirt Crowdfunder!
We are offering this beautiful Limited Edition "BE" Series "Be Still" SoulfulLiving.com T-Shirt, designed by Valerie Rickel, the founder of SoulfulLiving.com, to help fund our newly redeveloped 15-year-old website.
We hope you will help us reach our T-Shirt Crowdfunding Goals in support of our exciting redevelopment.
We are so grateful for your support!
Please share with your friends!
This Month's Featured Authors
Articles to inspire the Soul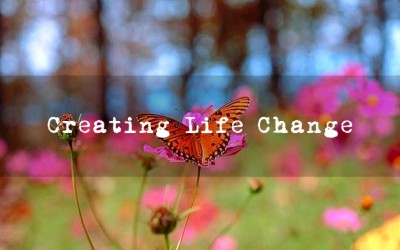 "Nothing happens until the pain of staying the same outweighs... read more
Daily Soul Retreat
Sign Up for Daily Inspiration in Your Inbox!


Sign up to Receive Our Daily Soul Retreat Newsletter and Receive Our "Soul Retreat Gift Pack" Filled with 10 FREE Inspirational Goodies for Your Soul, including Ebooks, Ecourses, Audio Workshops, and Meditations from Our Rockin' Authors, Valued at Over $300! Enjoy gifts from authors Victoria Moran, Judith Orloff, Guy Finley, Alan Seale, Gail McMeekin, Barbara Bizou, Dana Reynolds, Tara Mohr, and more.
Read all about the gifts in our Soul Retreat Gift Pack!
Click here to read our Daily Soul Retreat Newsletters!

What Our Subscribers are Saying…
"I start every day with SoulfulLiving!.. The gifts….and the awesome articles… Peace and Love to You." Brenda S.
"I am so excited for what may come each day in Soulful Living. I love it and read everyday. Thank you for the wonderful gifts that are like a little tool box for those of us that are seekers. Blessings for your work. You are loved and appreciated." Lufa
"I just wanted to tell you how much I appreciate your website. There are so many email subscriptions I've signed up for that I never open but I love opening yours and they're always a gift to me. Thank you! Thank you!" Sue S.
"Valerie, thank you so much for these beautiful gifts. I am hoping that these will help me rediscover my joy for life. You really gave me a perfect gift today. Have a blessed, beautiful day." Traci
More Soulful Things to Explore
SoulfulLiving.com in the Press...