Therapy Toolbox
Column by KD Farris, PhD
Therapy Toolbox

Introducing "Therapy Toolbox"
The core of my private practice involves assisting clients in building a Therapy Toolbox. This blog is dedicated to sharing those tools, albeit in no particular order.
But rather than conger the image of a dirty old box heavy with hammers and wrenches, I'd like you to imagine something more akin to Mary Poppins' magic carpet bag. An endless source of creative tools to ease your path, build connection, and grow your soul.
Expect review blogs from time to time linking certain tools together, and as we move along, expect series-blogs which will lay out—over a few postings—the building blocks for larger concepts.
By all means, when you have a question or comment, please submit them to me so I can post my responses here. Allow your voice to lead in that exploration…. Everyone needs more information.
Share "Therapy Toolbox" with your friends…
About KD Farris
Dr KD is a consummate guide into the world of the unconscious, giving ground and form to what can otherwise seem frightening and unknowable. She makes seemingly complex principles of life accessible and poignant for both men and woman alike. Her clients often remark on her tremendous ability to be present with them and to help them to feel seen and understood. She is an author, speaker and workshop leader. Her roots as a therapist, healer and bodyworker have seeded over the last thirty-five years, bringing substance and depth to her one-on-one work with clients.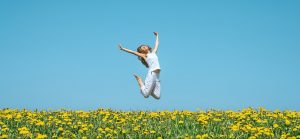 Picture a large open field—acres of soft, rolling green hills with wildflowers densely in bloom. Ahead, a small wooden church awaits. Just a box of a building. As we near the church, organ music bellows somberly. Inside, a wedding takes place. The pews on both sides of the aisle are filled with old, craggy people—dusty suits ...
Read More →