Accessing Inner Wisdom through
Creative Expression
by Aviva Gold, MFA., CSW, ATR-BC, REAT

We've all had experiences with our innate "Inner Wisdom" such as the process of a cold coming and going in its own time, the unexpected gift of a dream (maybe a nightmare) to guide us, or the inspired solution, seemingly out of "nowhere," for the poem or business deal with which we were struggling. This "Inner Wisdom" is known by many names, including: The Unconscious, God/Goddess, Great Spirit, Primal Energy, and Divine Inspiration. The name "Inner Wisdom" has special significance because this "body intelligence" aspect of the Divine seems to always know exactly what our total being needs to evolve and heal, and how and when to manifest in the most perfect, simple, efficient, sometimes humorous, sometimes terrifying, and often eloquent ways. It's so simple, perfect and ever present, that it's often difficult to notice and acknowledge.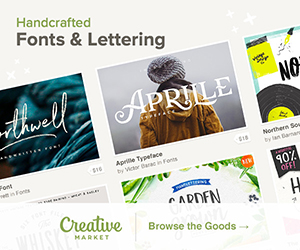 Inner Wisdom thrives in an atmosphere of love, patience, and acceptance. Its only impulse is to be used; so much so that when we don't appreciate it or spend quality time with its flow, it keeps presenting us with uncomfortable situations, symptoms, dreams, and images putting us on notice to slow down, listen, feel, express all the necessary prerequisites to integrate, evolve, and heal. Inner Wisdom's vehicle is through the body. Inner Wisdom and the body are the same (as are God and the Body). All we have to do is quiet the mind and allow Inner Wisdom expression through the body. Often, Inner Wisdom clearly shows up in dreams, visualizations, and visual creations depicted in the form of a mysterious animal or bird, or a face or figure with a powerful presence.
Common practices that actively invite Inner Wisdom are: Yoga, Meditation, Breath Work, Dream Work, Athletics, Chanting, Prayer, Yogic Sexual Practices, Being in Nature, Honest and Heartfelt Communication between People, and Witnessing all forms of Expressive Arts. All these experiences bring us to the body, to sensations and feeling, to Inner Wisdom, to God/Goddess, to Soul.
An especially powerful and magical form of Inner Wisdom is accessed by total immersion in the creative process, whether it be dancing, making music and sounds, sculpting or painting. The body is the only place to go; there are no words. When engaged in the creative process, you are in your Divinity and undergoing transformation as well. And the Inner Wisdom that flows during this process is intrinsically encoded in your work and body alike. You experience yourself at this moment as fully authentic, fully alive. You want more!
You don't have to be trained in the arts to experience this ecstasy. It is your birthright. Again and again, people clear numerous physical problems, from headaches to cancer, as well as emotional and spiritual blocks, by accessing Inner Wisdom through this natural evolutionary creative process. Often people are not aware of their blocks, nor had they a conscious intention of clearing them.
As young children we naturally paint and live in this powerful, intuitive way. But as we move toward adulthood in our culture which is so alienated from nature, this creative healing source becomes blocked off to many; the mind takes over and the body gets lost. It is harder to sit down to paint or play or engage in other spontaneous, creative activities as well.
The possibility to reconnect is always present. But for some that road back to alignment with our natural creative body may be rocky. Indeed, unresolved conflicts or unaccepted aspects of ourselves will naturally surface as we bring our bodies to the empty paper to play with colors as we attempt reconnection with the Inner Wisdom Source. After such a long split from Inner Wisdom's flow, pleasure is resisted as much as pain. Here is where direction, witnessing, and support of a teacher/guide and/or group of kindred spirits can encourage seekers to stay in the process until they come out the other side, more balanced, resolved, and alive.
Meinrad Craighead, transformative artist and former Catholic Nun, descriptively states: "The Mother has but one law; 'Create; make as I do make.' Obedience in this law is the deepest obedience and the worthiest worship of Her. Make, transform one substance into another, press form into chaos, mold material into spiritual reality-fashion potential into actual, change one form of energy into another, transmute blood into milk, clay into vessel, feeling into movement, wind into song, egg into child, fiber into cloth, stone into crystal, memory into image, body into worship."
We access the Divine each time we create from the body's Inner Wisdom, and in this way, the Divine is encoded in each production. The process by which art is made is similar to the evolutionary process of creation in the Universe, and the capacity everyone has to create is part of the Divinity of being human. Bringing this ritual of creating and viewing soul touching art routinely into our lives is a most natural way of staying balanced, healthy, and vital - a spiritual practice connecting you to your Inner Wisdom Source.
©Aviva Gold. All Rights Reserved. From Art Times: A Literary Journal and Resource for All the Arts.

Aviva Gold, M.F.A., C.S.W., A.T.R.-B.C., R.E.A.T. has been teaching inspired art for over 25 years. She is an experienced workshop leader in healing centers world-wide, including Omega Institute, Rhinebeck, NY. The Open Center in New York City, Kripalu in Lenox, MA, Trimurti in France, and Atsitsa, on the island of Skyros in Greece. She conducts her own painting retreats in the New York State Berkshires, Omega Institute, Synergia Ranch in Santa Fe, New Mexico, Sedona, Arizona, and Costa Rica, Central America, as well as other inspirational sites around the world.
As a practicing Art Medicine Woman and Expressive Arts Therapist, based in Spencertown, NY, Aviva works individually with clients and supervisees from all over the country who are drawn towards the benefits of the creative process. She will begin the first Painting from the Source® Training Program in July, 2000. A videotape about Painting From The Source is available for loan. Aviva's book, entitled Painting From The Source: Awakening the Artist's Soul In Everyone, was published by HarperCollins in September, 1998.
Visit Aviva's website at www.avivagold.com.